As many know, I've always been somewhat averse to using legal streaming sites. While I support services like
Crunchyroll
,
The Anime Network
, or
FUNimation video
, I never really showed any interest in actually
using
them. The reason for this is, mainly due to the fact that I prefer "the couch experience."
By this, I mean that I enjoy being able to sit back on my couch, turn on the TV, and simply go from there. Digital video, while a nice avenue for those who pursue it, always felt, well.. it was unappealing. To sit in my desk chair, and stare at my 15″ notebook monitor always felt foreign and "wrong" to me, when I was trying to unwind with a good show. From this point of view (and the pesky preference of purchasing physical media that I get hung up on), I've always seen digital video as something that I couldn't see myself getting into.
Then my
Roku
arrived earlier today.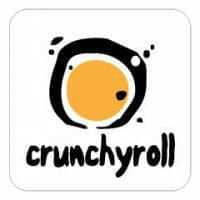 After going through the song and dance process of setting up, I loaded the Crunchyroll channel on the player, and began watching the first episode of Squid Girl. While I felt the show was decent at best, I was more thrilled with the actual impact of my new gadget. It didn't hit at first, but about halfway through the episode, I realized that I could actually
enjoy
watching the occasional newer show between DVD releases.
While I still have no plans to abandon DVD (again, the physical media thing is a huge sticking point), I definitely see a new appeal to legal streaming that didn't exist even twelve hours earlier. It's a brave new world that I'll be facing, but I can hardly say that I'm upset about any of it.