Welcome to the third and final chapter on Japan's Holiday calendar. This is a slower period than the two segments, but it also includes a few popular holidays that are more familiar to westerners.
Autumn Equinox Day is held on or around September 23. like the Spring Equinox day, this is a quiet holiday in which people visit graves of the deceased.
On the second Monday in October, Health and Sports Day is observed. This day marks the day that the 1964 Summer Olympics opened in Tokyo. The day was created to promote physical and mental health, and as such many businesses and schools hold their Sports Day events on this day. Sports Day is a miniature olympics, of sorts, which consists of events like the 100-meter dash, tug of war, sprints, and the long jump among quirkier events like three-legged races and obstacle courses.
November 3 marks Culture Day. Culture Day is a day that promotes culture, the arts, and academic achievements. Typical events include art exhibitions, award ceremonies for artists and scholars, and school culture festivals.
On November 15, Shichigosan (shee-chee-goh-sahn, literally "Seven Three Five") is observed, though it's not a national holiday. The day is seen as a rite of passage for three and seven year old girls, and three and five year old boys. Festivals are held on the closest weekend to the event, as businesses don't close for the day.
Japan celebrates Labor Thanksgiving Day on November 23. This is a national holiday that commemorates and thanks workers for the labor they do through the year. Various events are held through the country, with one of the more popular being the Nagano Labor Festival.
On December 23, the current emperor's birthday is observed. This is always a national holiday, and changes to match the birthday of the current emperor.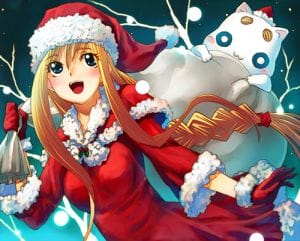 December 24 and 25 mark Christmas. Unlike western Christmas, the Japanese treat the event as a more commercial event. Gifts are exchanged, and children's presents are left by their pillow as they sleep. Christmas parties are held, Christmas trees and decorations are erected, and storefronts are decked out in full holiday dressing. Christmas Eve is more akin to western treatments of Valentine's Day, as it's a popular date night, and a popular gift-giving night. Common foods include Christmas cakes – a whipped cream cake topped with strawberries.
Like in the west, December 31 is New Year's Eve, or omisoka (oh-mee-soh-ka). This is the second most important day of the year, as it marks the final day of the year. On this day, people are busy preparing for the new year, and often go through a thorough cleaning, much like spring cleaning. After cleaning is finished, people typically enjoy their largest meal of the year. After this, at around 11:00PM, people gather for one last time to enjoy toshikoshi-soba or toshikoshi-udon together. The popular television program for the evening is NHK's Kohaku Uta Gassen ("Red vs White singing contest"). Shinto shrines celebrate by passing out amazake, a low-alcohol rice beverage, to visitors.