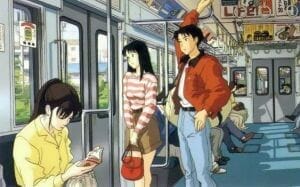 A few days ago, film distributor GKIDS announced that they acquired the theatrical rights to thirteen pre-2002 Studio Ghibli films. The list of titles includes Princess Mononoke, My Neighbor Totoro, and I Can Hear the Ocean (Umi Ga Kikoeru). The company plans to begin distributing the films in subtitled and dubbed formats, beginning with anniversary showings of Spirited Away and Laputa at the New York Children's Film Festival. Through the acquisition, Disney will retain home video distribution rights to the films they currently hold.
This is both an interesting and unexpected development from both Ghibli and GKIDS. Ghibli's agreement with Disney has been pretty much iron-clad in recent years, with titles like Ponyo, Spirited Away, and Mononoke being locks for theatrical runs. However, it's not unusual to believe that the House of Mouse allowed the theatrical agreements to lapse after their initial runs, as they don't typically cater to the smaller venues and audiences that attend the typical anime showing.
GKids is best known as the host of the New York International Film Festival. They usually run their stable of films during this event, or during sporadic showings at the IFC Center in New York. Outside of this, they normally don't travel with their films. Ghibli's films are pretty much guaranteed to draw crowds, however. They draw anime fans, animation fans, and people in search of strong family films alike. They are films that shatter international boundaries, and appeal to the young and the old.
GKids' most intriguing acquisition of the bunch would have to be I Can Hear the Ocean. The film has never seen a release out of Japan, as it was produced mainly as a direct-to-TV feature. The film garnered much praise from the importing community as a shining example of the talent in the studio's younger ranks. The fact that it was never released in the US gave the film a particular reputation, a status as the rare "forbidden fruit" from the company's vaults.
While it would be incredible to see GKIDS break their current practices, and start offering these on the art house circuit, it simply doesn't appear to be in the cards. I don't fault GKIDS for this – they are merely protecting their interests as a film festival organizer, and as a business. However, as GKIDS claims to "focus on new media outlets, including online, in theaters and DVD", one can only hope that we will begin to see a wider distribution on these titles, and an opening of doors to the fantastic worlds that Ghibli created.