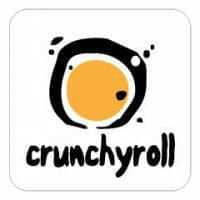 On Sunday, Crunchyroll announced that they will begin distributing digital manga. The service will launch on October 30, 2013 with twelve titles from Kodansha's catalog. New chapters will be made available to free and paid users in 170 countries within 24 hours of their debut on Japan. Free uerss will be able to read the newest chapters with ad support, while paid subscribers will have access to the entire catalog. The company hopes to have over fifty titles by summer 2014. Premium subscriptions will be priced at $4.99 per month.
While the idea of on-demand access is the norm in the streaming anime world, the model is still an unproven unknown in digital manga. In the past, we've seen contenders like JManga make attempts to build subscription manga services. Unlike their animated brethren, though, these services were obtuse to a fault. They hid the real costs of manga volumes behind the sale of virtual currencies, rolled out new titles slowly, and tended licensed titles that pandered specifically to the "otaku" demographic. At the same time, these services were often severely limited in who could purchase, and were often limited to North America. The market reacted accordingly, and competitors fell one after another.
The implementation of Crunchroll's service seems to be built around avoiding the very pitfalls that doomed its competitors. The "all you can eat" approach creates value for the customer, who suddenly gains access to a full library of content to peruse at his leisure. At the same time, the company eliminated many of the potential complaints about content offerings with their partnership with Kodansha. By offering titles that appeal outside the uber-hardcore, like Attack on Titan and Fairy Tail, they can provide a balance to more otaku-centric properties like Mysterious Girlfriend X and My Wife is Wagatsuma-san.
However, the biggest potential benefit for Crunchyroll comes in the form of the geographic boundaries. The service will be open to 170 countries when it makes its debut tomorrow. This is far beyond the reach of many services on the market today, both in anime and manga. By eliminating geographic boundaries, Crunchyroll can open new revenue streams in areas that are hungry for content. By keeping the price at an affordable level, it incentivizes the consumption of legal content sources. This incentive-effect is amplified when one factors in the ad-supported content for non-subscribers.
Crunchyroll does face a number of challenges, though. While they are distributing content from Kodansha, the company faces stiff competition from other players in the market. Specifically, Crunchyroll faces competition from three particular sources: Viz Media, Digital Manga, and Madman. Viz, who is owned by Shogakukan and Shueisha, is an 800-pound gorilla in the manga industry. This is a company that can (and often does) acquire global master licenses for major properties. With profitable services in VizManga and Shonen Jump, they have little need to offer their content onto Crunchyroll's service at this point, and will serve as a strong competitor as Crunchyroll gets moving. Similarly, Digital manga and Madman have locked up a number of key titles in their regions. While the companies don't chase global licenses like Viz, they do have their own large digital presences, and can easily provide hindrances to expansion in key markets like North America and Australia.
At the same time, though, there are numerous groups that could prove useful to Crunchyroll as they begin their growth. Companies like Vertical or Dark Horse, who have presences on numerous digital storefronts, could become valuable resources for the company in the American market, while potentially providing avenues to distribute the content in the global market.
At the moment, there are numerous questions about Crunchyroll's offerings to the digital manga market. The product they promise shows great potential to further spread digital market across the globe. However, it will require a careful plan of action, and a consistent content funnel to grow into a second behemoth for the digital provider.