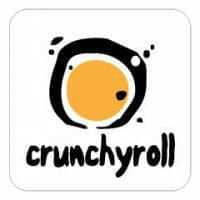 A few days ago, Variety reported that the Chernin Group is in "advanced discussions" to acquire a controlling stake in Crunchyroll. Should the investment proceed, the Chernin Group will acquire a controlling stake in the streaming media company. The total value of Chernin's offer wasn't disclosed, but it would value the company at below $100 million.
Chernin Group's talks with Crunchyroll present a look at a part of the business world that's rarely seen in anime. Specifically, we're looking at a classical case of the acquisitions process. In the anime industry, we rarely see motion in this body of business. The companies that populate the American industry tend to remain more or less constant, with the key players being either long-term participants or remnants of former juggernauts. Much of the industry works in relative isolation, with companies competing, but rarely to the extent seen in other media. Much of the industry is comprised of private companies and LLCs, which need not disclose figures like sales or revenues to the greater world.
The introduction of the Chernin Group creates an interesting opportunity. Crunchyroll is an established and respected organization in the anime industry. They have a clear, defined vision that resonates well with the general anime fanbase. On the flip side, the Chernin Group is an absolute unknown to many in the industry. It was founded by News Corporation executive Peter Chernin, and owns minority stakes in a number of organizations in India, China, and Indonesia. This includes companies like Graphic India and Endemol India, among others.
If the acquisition goes through, I would advise observers to keep an eye on Chernin as a company. With a controlling interest, we have no clue as to how Chernin will allow Crunchyroll to operate. The company's investment arm, CA Media, states the following:
With unique structural and operational independence, CA Media will team with local entrepreneurs, strategic partners, and financing sources to launch new enterprises, enhance the growth of businesses in their formative stages, and selectively pursue later-stage transactions.
Regardless of their statements, there is little doubt that a major investment in a company will demand certain returns on investment. To ensure such returns, we will likely see Crunchyroll's priorities begin to shift and align to better resemble those of their parent. Whether they will prove to be beneficial to the consumer or otherwise remains to be seen. However, one can only hope that, if this did come to pass, changes would be subtle enough to not affect the average customer.