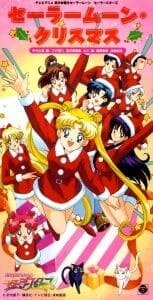 For many, Christmas is a time for togetherness. Friends and family gather to share meals and exchange gifts. People travel across state lines and, in some cases, national borders to be with those they hold dear. As we at the Herald celebrate the holiday, I'd like to wish each and every one of you a happy holiday. I hope that your day is filled with fun and merriment.
In keeping with our holiday tradition, I'd like to contribute a musical selection for the day. This time, we present Tomizawa Michie (Bubblegum Crisis, Sailor Moon) performing a cover of Wham!'s Last Christmas.
Happy Holidays, everybody! We'll be back in action tomorrow!