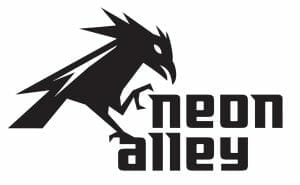 Earlier today, Viz announced that their Neon Alley service will undergo a number of drastic changes. According to the press release, Viz will work to consolidate all of its digital streaming properties under the Neon Alley brand. Beginning April 1, the company will transition its weekly episodic programming to Hulu and Hulu Plus, as well as the Neon Alley homepage. Future content, including simulcasts, will be added to Neon Alley, and the service will be expanded to host both dubbed and subtitled content. The on-demand Neon Alley service will be offered for free to PC users, though the linear stream will be discontinued.
Personally, I can't help but feel that this was an inevitable conclusion for Viz's digital strategy. Since its début in 2012, Neon Alley always seemed to be in competition with its sister service, VizAnime. For those that don't know, VizAnime was the company's on-demand service. It hosted both subtitled and dubbed content, which could be anything from classic shows like Ranma 1/2 to current simulcasts of shows like Naruto Shippuden.
Neon Alley, on the other hand, was a subscription-only linear feed, which prioritized dubbed content. It did gain an on-demand component in its Catch Up feature, which was introduced in October 2013, but the real star was always the linear feed. While the two services couldn't be more different, it was clear that they were both vying for similar markets, and similar customer-bases. This becomes even more apparent, when one considers that Neon Alley creator Brian Ige wanted the Catch Up feature to be in place on launch day for the service. What's more interesting, though, is that Catch Up was a feature that was demanded by the service's customers, at the same time. When asked about the feature in an interview with Anime Herald, Ige noted that Catch Up was implemented "knowing this is a part of how people watch television now."
As time went on, it began to grow apparent that the linear feed's days were indeed limited. The schedule, which was manually planned, added overhead in the form of employees to schedule and monitor the feed, as well as staff on hand to ensure that fallbacks are executed in extraordinary cases. According to Viz Media Senior Manager of Animation Marketing Charlene Ingram, this was a process that required a degree of intense planning to ensure a proper presentation to viewers. According to Ingram:
And we work on the schedule ourselves. Brian does a lot of the schedule himself to make it the perfectly programmed, each block flows into another block. And it's not just the premiere days that are so tightly programmed. It's every single bit across every single day. If you ever have a chance to look at the whole schedule and plot it out, it really makes a lot of sense to someone who really likes anime, or wants to be exposed to it.
On top of this, there are the costs of equipment, hosting, bandwidth, and utilities that come with the operation of such a service.
In comparison, Viz Anime runs on a far simpler system. For the service, Viz Anime partners with Hulu to deliver their video content. This greatly reduces overhead in the form of equipment and utility requirements, as the costs are offset by Hulu's network. Likewise, the lack of the linear video feed reduces human costs that would otherwise go into the planning and execution of programming schedules, as well as the need to keep personnel on-hand for disaster recovery, in the case that something goes horribly wrong mid-stream.
While this is indeed a net gain in efficiency, I can't help but be a bit saddened to see the linear feed go. When I spoke with the Neon Alley crew, they expressed nothing but enthusiasm for the stream. Kevin Kleinrock likened the experience to a grown-up version of Saturday morning cartoons, and Brian Ige loved the idea that they were reviving "water cooler talk" for anime fans. They were excited to be able to host things like their big K event at Anime Expo 2013 or show new content that, at times, left the studio mere days in advance. It was a nifty concept that certainly served to differentiate Neon Alley in its early days.
Turning Neon Alley into Viz Media's go-to label for digital content was a smart move on the company's part. It creates a single, unified brand that stands on its own, while allowing for a degree of flexibility that simply wouldn't exist were they to use the straight-up Viz branding. Hopefully, as the dust clears, and Neon Alley takes on its new purpose, we'll see that same enthusiasm shine through, that turned a unique concept into an endearing product of passion.