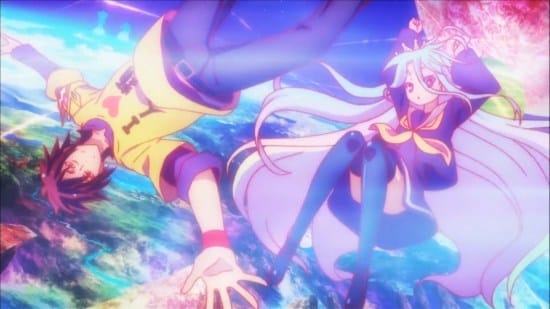 This spring has quickly become one of the most exciting in recent memory. Since the first day of the season, we've seen a nearly continuous stream of announcements and surprises that have had fans of all stripes cheering and chattering.
The year started off with a bang, as Sentai kicked off one of their longest license announcement sprees to date. From early March into early May, it seemed like there was a new title to report each day, as the company fired off presser after presser, each touting a different license. After a while, it began to feel like Christmas every day, as I rushed to my inbox to see just what would come up next! In order, we saw the following titles revealed to the world:
Eleven new titles, most announced within the span of two weeks. On top of that, eleven big titles in that span of two-ish weeks. In a fell swoop, Sentai was able to capture a significant portion of the shows that were just starting to dominate the conversations across forums and social media. If things remained as they were, the company could have easily sealed the title of "top dog" this season!
That was a big "if," of course. The gloves began to come off across the industry, as the major players began to show their hands. FUNimation built their Attack on Titan hype to a fever pitch with the dub premiere and subsequent Toonami airing, Viz rolled out their free edition of Neon Alley, which did away with the live component that they held as a pillar. At the same time, Viz rolled out their first of seven deluxe Ranma 1/2 sets, which would garner high praise from fans and journalists alike. NIS prepared their finest, from Love Live to Arakawa, and Ghost in the Shell Arise got a planned theatrical run. Nature Valley went AniTwitter, and Gene Simmons tweeted about Love Live, leading to a truly amusing time for fans and watchers, alike.
And that was just the small stuff!
This year, we saw three massive, exciting, totally out of left field announcements, as three titles that were though to be long dead for licensing prospects suddenly resurfaced. In the span of just under three weeks, enough pigs started flying that one could safely put "bacon wings" on the menu. It started on April 30, when NIS America announced that they acquired Cardcaptor Sakura. The company would release the series in a gorgeous, albeit pricey, limited edition set with a massive artbook. This was quickly followed by Nikkei's report that Disney XD would air Doraemon: a show once thought to be "too kiddish" for the west, with an adaptation overseen by the original copyright holders.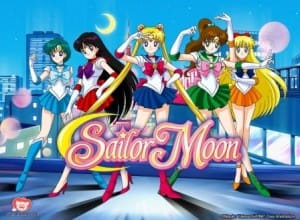 But, as we all know, the real "mic drop" moment hit on Friday, when the fiery fields of Hell was reporting a blizzard. Viz Media had done what many had thought to be impossible. They successfully licensed both Sailor Moon and the upcoming Sailor Moon Crystal anime series for North America. This includes the elusive Sailor Moon Stars, which itself was a center for truly spurious debate and speculation in the show's heyday. Suddenly, the rumors didn't matter and the reasoning and speculation were just words. The only thing that really mattered was the "Oh my god!" moment when everybody's collective jaws dropped to the floor.
When we take everything into consideration, it's hard to argue that this hasn't been an utterly fantastic year for anime, and anime fandom as a whole. The surprises, the excitement, and the sheer quirkiness in the news led to an upbeat, inviting atmosphere that has kept the existing fans utterly buzzing with joy, as newcomers were invited to explore the hobby. It's led to a truly positive energy, which has simply fed upon itself to create something remarkable.
With seven months left in the year, there is still potential for things to change for the better or the worse. At this point, though, it's hard to really take away the good that we've seen already. Hopefully, as the year goes on, we'll see these positive elements continue to build and grow, as all players continue to show their best, whether it's a company presenting its latest licenses or a fan showing off his latest labor of love.