Project Name: Under the Dog
End Date: 9/7/2014
Goal: $580,000
What Is It?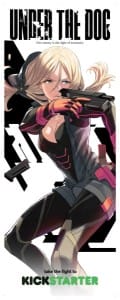 Under the Dog is an original anime feature based on a story by Jiro Ishii (Canaan, 999: Nine Hours, Nine Persons, Nine Doors). The title will be directed by Masahiro Ando (Sword of the Stranger, Canaan), and feature character designs by Yusuke Kozaki (No More Heroes, Fire Emblem: Awakening). Animation will be handled by Kinema Citrus, with CGI by Orange.
Under the Dog is a sci-fi thriller set in the year 2025. The Tokyo Bayside District stands, gleaming in the aftermath of a grisly incident. In 2020, the district was devastated during the Olympics by a group specially enhanced terrorists. In the wake of that day, the UN formed a special covert branch, tasked with the sole mission of taking out members of the cell that brought such destruction to the nation.
As a cover, the group established the International School for Boys and Girls, an institution that would seek out and train particularly gifted high schoolers, with the purpose of placing them into an élite death squad that would hunt down those with powers similar to their own. Needless to say, failure is not an option. This becomes especially apparent when one considers that agents loved ones are fitted with cranial bombs that are wired to go off in the case of a botched mission.
The KickStarter goal of $580,000 will cover printing, rewards, and most major fees associated with production.
Notable Reward Tiers
$10: 2.5 minute trailer, access to Video Developer Diaries
$25: HD Digital Download of Under the Dog, Backer's name in the credits, plus all lower-level rewards
$35: HD Digital Download of Under the Dog, Digital Download of the soundtrack, plus all lower-level rewards
$60: Blu-Ray copy of Under the Dog, Digital Download of Developer voice-over and commentary, Participation in Voice Over character selection, Credit as Creative Backer in credits, plus all lower-level rewards
$100: Blu-Ray copy of Under the Dog (With Alt. Cover), Original Soundtrack CD, Challenge Coin, plus all lower-level rewards
$250: Print and Digital copies of the original Storyboard, Music Score, and Script, plus all lower-level rewards
$500: Basically the $250 tier, with physical items signed by the staff
$950: Print signed by director Masahiro Ando, tickets to film's Tokyo première, plus all lower-level rewards
$5,000: Create a unique character that will appear in the film, print of any favorite moment in the feature, plus all lower-level rewards
Why Profile This Title?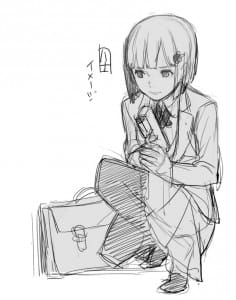 Much like Kick Heart before it, Under the Dog looks to be the beginning of something special.
The staff behind the feature is a veritable dream team. Each of the major players, from Ando, to Ishii, to Kozaki is a master of his craft. Their shared vision and drive to create a project that's solely theirs, rather than the product of a politicized production committee is admirable. The plot is compelling, the art style is clean and attractive, and (what we've heard of) the soundtrack is simply divine.
For the scope of the project, the ship date of December 2015 seems reasonable, barring some disaster in production or increased scope. The tiers, and the extras given at each, are sensible and answer a lot of possible concerns about the availability of items like Blu-Ray editions.
I must admit, though, that the $580,000 goal is steep. The totals are sensible, and well-accounted for in initial estimates. Unfortuantely, it's still going to be a difficult goal to reach in the remaining time.
Intro Video
Creator Interview
For this interview, we spoke with Hiroaki Yura over Skype on August 20, 2014. We want to thank him for sitting with us to discuss the project!
Note: Interview edited for clarity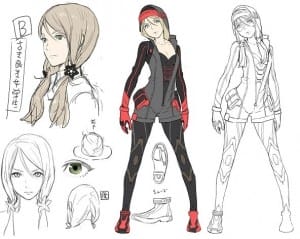 Anime Herald: Thank you for sitting with us tonight. I really do appreciate it.
Hiroaki Yura: No problem! No problem.
Anime Herald: And, for those who haven't heard of Under the Dog, could you tell us a little bit about the project?
Hiroaki Yura: Well, Under the Dog is an anime created by a group of distinguished anime creators. But done as an independent format, where we don't rely on production committees or other investors to work on the project, so that we can protect our own creative freedom.
Under the Dog is basically a story that happened, well, it was created in 1997. And basically, it was created by a guy called Jiro Ishii. Jiro-san is a very famous Japanese writer, who's also known to direct video games. And his work includes 428: In a Blockaded Shibuya, 999, and Time Travelers. He's pretty distinguished in Japan, but his work is unfortunately mostly unknown outside of japan. His story from 428 later spanned on to become an anime called Canaan, where he met Ando-san, who's the director of Under the Dog.
Ando-san is very well known for Sword of the Stranger. He's also been key animator for stuff like Ghost in the Shell, [Katsuhiro Otomo's] Memories… all the cool stuff that you see, which involves action, he's in. And together, with his experience and the network of people that he knows and he likes to work with, he brought in most of the ex-production I.G. or people who used to work on Ghost in the Shell, which we take heavy influences on for Under the Dog.
The production company for Under the Dog is Kinema Citrus. Kinema Citrus is an animation studio led by Okasawa-san. He used to be part of Production I.G. and Sunrise. He has also worked on Ghost in the Shell. And, as a team, Ando-san and Kinema Citrus has worked on stuff like the opening to Fullmetal Alchemist. So those guys have done a lot, and he's a perfect candidate for a science-fiction action thriller such as Under the Dog.
Otherwise, in terms of music, well, sound, we have Kei Momose, who's worked on Steamboy and loads of other stuff like Blood. And he brings together a team of very, very talented people who can work on sound effects, and he's very good at mixing multi-audio tracks.
In terms of music, we have Kevin Penkin, who is from CIA. He is known to have worked a lot with Nobuo Uematsu, who is the composer for Final Fantasy. He's quite new. I mean, he's young. He's studying at the academy right now. But as you can see through the trailer and his music, it's pretty good! And we like to put him out as much as we can.
And last, but not the least, the character designs and weapon designs are done by Kozaki Yusuke. He's a very, very famous illustrator in Japan. He's known to do stuff like No More Heroes, to Fire Emblem: Awakening. He also has a little manga called Donyatsu. I'm don't think it's so famous outside of Japan, but it's, like a cat that looks like a donut! (laughs) And he's pretty famous for doing a lot of very beautiful drawings of characters. So you can see him doing a lot of Grasshopper projects produced by Goichi Suda-san, and yeah! His work, as you can see, is very very beautiful!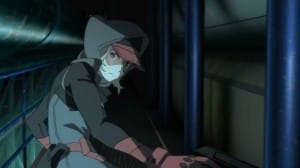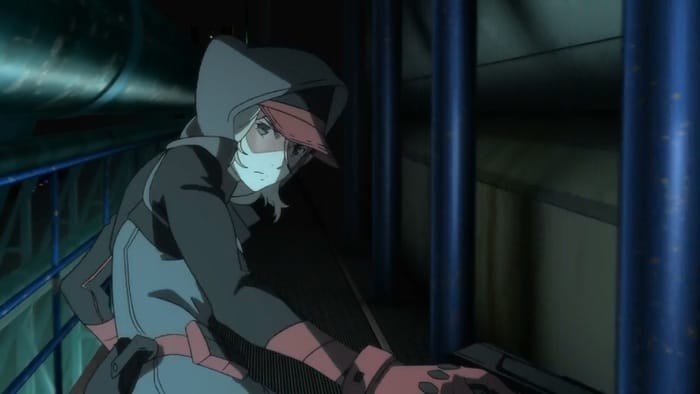 Anime Herald: What would you say are the biggest influences for the title? Are there any particular works that the group's taking inspiration from when creating the world, the characters, or the storyline?
Hiroaki Yura: The inspiration, I think for Jiro-san, would be that he is inspired a lot by works like Ghost in the Shell and Evangelion, because in 1997, that's what all the fuss was about. I think Evangelion was about '94 or something? I forget. But it was around that time where very reclusive characters were into play, especially reclusive girls who don't speak much and can't put out a lot of emotion.
This inspiration was actually a very direct reflection of how the Japanese bubble economy burst, and all the children were taken advantage of by the adults, and actually vice versa as well. Children were taking advantage of adults, and adults were taking advantage of children. It was like, well, Japan was still a wealthy country, but we lost some, I think, a bit of humanity there. And it was a pretty sad time. That's where Jiro gained the inspiration from.
And we also want to pay homage to Akira, which I think is a very fantastic, not just a film, but also a manga and original story. And I think the underlying thing where technology takes over our lives, and what it means to live and die, these are the kind of themes that we would like to explore.
Anime Herald: Very cool, very cool! And your team is made up of a lot of industry greats, from Ando-san, to Ishii-san, to Momose-san. What led to everyone coming together for this one project?
Hiroaki Yura: As I mentioned briefly before, Ando-san's worked with Jiro on Canaan. And Momose-san, I always ask him to work for our projects because he's an excellent audio director. So, yeah! I mean, we all know each other, and we all want to work without the direct influence of production committees or other kinds of politics involved. So, I guess that's what spurred us to do this.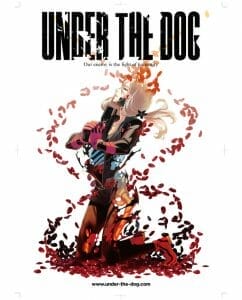 Anime Herald: What led you to take the crowd funding approach, specifically, and why did you choose KickStarter as a platform?
Hiroaki Yura: Well, I think, as I said, we don't want to be involved with production committees because they have their own agendas about how things should be run. And, well, KickStarter is the biggest crowd funding platform. I've had a lot of success with Project Phoenix, so I thought that would be better.
Anime Herald: And how would you describe your experiences in interacting with, and even working directly with your backers on the project?
Hiroaki Yura: For Under the Dog, so far, we still haven't got a good solid relationship with backers yet, because the project hasn't started, so I'm not too sure what to say. But there's been some miscommunications, unfortunately. Things that we intended to communicate with good intentions were taken in a way that we didn't expect.
We've had those kinds of troubles, but I hope we can rectify this in the future. Also, I think I made the mistake of setting the goal too high. But the fact remains, that the cost for this project does cost what we put out on KickStarter. So I'm really befuddled as to what to do in terms of how to present this in the future.
I think that, because anime is on TV, it's easy to take it for granted, and it's easy to think that it doesn't cost much, but it does cost a lot. The reason why a lot of anime these days, the general quality isn't so good is because production committees do cut costs, and that's how things are made. That's why it doesn't look so good. That's why we want to come to KickStarter, and say "Hey, this is exactly how much this costs, and this is high quality stuff! It's not something that you'd see on TV, so please help."
But I don't think people understand that, yet.
Anime Herald: (Agreeable noise) Indeed. If Under the Dog's drive does prove to be successful, where would you like to go with the property after this initial feature?
Hiroaki Yura: Well, our goal has always been a trilogy of feature films, and that's where we want to take it. We already have offers about trying to get it out on TV, in 26 episodes. But we don't want to do that because it's not what we set out to do.
Anime Herald: And is there anything you'd like to say to our readers?
Hiroaki Yura: Well, thank you for reading this interview! And if you haven't backed us already, please check out our KickStarter page, and read what we're trying to do. And, if you like what you see, please share it with the rest of the world! Thank you!