Yesterday, AnimeNation posted a notice on their front page indicating that their retail division was shutting down. The notice read as follows:
After 20 years, we've decided to get out of the retail game. A heartfelt thanks to all our great customers over the years, and all of the terrific employees that made AnimeNation a fun & dynamic place to work. At times it's been a dream come true. We've been doing this a long time though, and it's just time to move on to new and different challenges.

If you have an existing order with us, you will receive an email with details specific to your order. If not, you can still contact [email protected] with questions about cancellations, refunds, shipment tracking, etc.

If you're shopping for anime, head over to Rightstuf.com. They're the largest anime store online today, we've worked with them in the past, they're very professional, reliable, and have great prices and selection. We have no reservations about recommending them to you. Tell them we sent you!

Not everything is closing. RentAnime.com will get more focus now, and our forums, news blog and FB Page are still live. Links are below, stop and say hi!

To all in the anime community who have supported us over the years, again, thank you.

Gene Field / AnimeNation.com / 9/12/2014
For many, this may have little meaning overall. AnimeNation, in today's market, was far from the biggest anime source for most people. Rather, they were just a name, a small niche shop standing against the likes of Right Stuf, Amazon, and the like. Their prices weren't always the greatest, and their back-end systems weren't as advanced as their competitors. That said, though, they had a devoted customer-base, who stayed with them through the good times and the bad.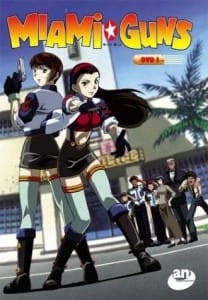 To a lot of older fans, though, AnimeNation was an institution. In their early days, they were a rare establishment that had pretty much everything the market could offer, with fair prices and a generous commitment to quality service. They were one of the first major anime sales presences online, and were vital in the real growth of anime in the United States. They were a household name in their heyday, with a fantastic word of mouth reputation, and a staff that seemed to genuinely care about the products they offered. We all knew their forums and news blog, and the Ask John column which was one of the rare publications that drew viewers from all corners of the fandom.
At the peak of the anime boom, the company was large enough that they could actually transcend their role as a retailer, and cross to the other side of the curtain. In 2003, AnimeNation announced that they'd form AN Entertainment. AN Entertainment would be a production arm that would license and translate anime directly, with ADV Films handling distribution. The division would go on to translate three titles in all: Omishi Magical Theater Risky Safety, Miami Guns, and Hare + Guu. While the three were apparently not commercially successful, I can't help but be thankful that the group took the risk on these shows, which were all charming and unique at a time when the market was busy hunting for the next big thing.
AnimeNation's exit from the market signals an end of an era. While the company is far from the entity it was before, they were a sign of stability and regularity in the industry. They were a rock, slowly but surely traveling ahead, rolling with the changes in the anime world at large. It's sad to see them go, but it's certainly for the best, if the division wasn't profitable.
It certainly isn't the end for AnimeNation, who will be shifting and evolving to encompass all things RentAnime. As a company, they will continue to change and fit into the roles that are demanded of a niche hobby. Whether it's sustainable or not for them remains to be seen. However, it will be interesting to see how things turn out for the group in the next few years.
In the case that AnimeNation's main page goes offline, we've provided the full announcement in image form below.