Earlier today, Sunrise dropped a proverbial bombshell at their New York Comic Con panel. The company announced that they are partnering with Right Stuf to release all of the Mobile Suit Gundam franchise in North America. The first two titles to be released under the agreement will be the original Mobile Suit Gundam and the long-awaited Turn A Gundam.
Toonzone's Todd DuBois published a photograph of the announcement slide:
Here is a Sunrise slide announcing new Gundam deal. It is real pic.twitter.com/qrWKjm13kf

— Todd DuBois (@GWOtaku) October 11, 2014
In addition, Sunrise is recording a dub for the Gundam: Origin OVA at NYAV Post, and a deal for Gundam Reconguista is reaching a final distribution agreement. The company wanted to announce more about Gundam Reconguista, though the agreement's not quite ready for a public unveiling.
Gundam Reconguista or no, this is a gigantic announcement.
A Long Time Coming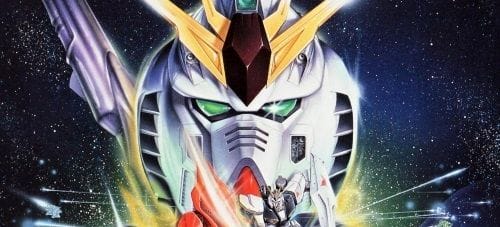 In years past, Gundam was an exclusive property to Bandai Entertainment. As Bandai's western distribution arm, they were, in many ways, the caretakers of the franchise in North America. For the most part, they were fantastic about bringing the franchise to store shelves, be it Gundam SEED, Gundam Wing, or even kid-centric titles like Superior Defender Gundam Force. For many fans, they were a universal constant in that regard. If it was Gundam, then it Bandai would release it.
And, while it took some time to put everything out, Bandai tried to release the entire Gundam franchise in some form or another despite setbacks in merchandising and licensing.
One title that seemed to elude the company, though, was Turn A Gundam. The Tomino-directed series from 1999 seemed to be the series that got away, for many, to the point that it became a running gag among fans. Whenever a convention came about, questions about Turn A Gundam were guaranteed to arise. And, to be fair, the reps at Bandai, be it Jerry Chu, Robert Napton, or whoever else was presenting at the time, took it with a good sense of humor.
Unfortunately, a release of the series wasn't meant to be.
Casualties of War
In 2012, an embattled Bandai Entertainment saw their operations shuttered. After weathering the worst contraction seen in the North American industry to date, the company just couldn't keep going. Some blamed piracy, while others argued that it was due to internal strife or similar factors. However, if there was one thing we could all agree on, it's that this decision was a long time coming.
Bandai's entire catalog went into limbo, as title after title slowly disappeared from the market. Many shows were rescued in the year that followed, with the lion's share of licenses hitting at Otakon 2013. Most of the major titles, from Cowboy Bebop to The Melancholy of Haruhi  Suzumiya fell into the care of players like FUNimation and Sentai Filmworks.
For now you must endure…
In May 2013, Right Stuf announced  that they'd pick up on distribution of Gundam Unicorn in North America. The title, which was being distributed in partnership with Sunrise, would be released on DVD and Blu-Ray starting in August 2013.
Still, all other formas of Gundam remained conspicuously absent in any license rescue announcements. Prices climbed, with the original Gundam hitting triple digits per set. And, for many, the prospects of seeing the show in North America seemed incredibly dim.
Flying The Sky
With today's announcement, the Gundam franchise has earned a new lease on life in North America. Fans of all ages will again be able to experience the Gundam story from its humble origins to the utterly divine Gundam Unicorn. Once again, classics like Char's Counterattack and Endless Waltz will be able to find their way into consumers' hands.
At the same time, the promise of the latest and greatest Gundam titles making their way west is simply fantastic.
And finally, after what seems like an eternity of waiting, Gundam fans can finally subject their friends to the Gundam Hammer.
While there are still details to be hashed out, today has been a good day for anime fans. The franchise's return will fill a major void that's been left in the market since Bandai's exit from the market in 2012. Gundam's return to the west feels like one of those signs that things are, in general, getting better.
Well, at least until G-Saviour hits. Then all bets are off.