Tomorrow is mine! Umbra with Bayonetta made her return to the gaming world on Friday with Bayonetta 2.In a sleek double-pack, Bayonetta struts, snarks, and kicks all kinds of angelic ass across two games. That swagger is well-earned; the game's been racking up countless accolades from critics and fans alike.
In addition to the games, though, Bayonetta: Bloody Fate hit stores on Tuesday. For fans of the series, it might be worth a watch!
It's more Smash than you can handle! Earlier this week, Nintendo hosted a rather unique version of their Nintendo Direct specials. The event was narrated entirely by Xander Mobus (Super Smash Bros. For 3DS and Wii U's announcer, who also sang the Pokemon theme last week), and highlighted over 50 new features in the game.
The biggest surprise, though? Definitley Mewtwo. The much-requested fighter will appear in both the 3DS and Wii U games as a downloadable fighter. For fans that bought both versions, he'll be free of charge.
Fans were excited, to say lightly.
Beautiful Dreamer Gets More Beautiful Toho announced that Mamoru Oshii's landmark film, Urusei Yatsura: Beautiful Dreamer, will get a Blu-Ray release in Japan. It will hit Japanese stores on January 15, 2015, six years after it was originally announced. There's no word on a North American release, though I doubt many would complain if somebody picked it up!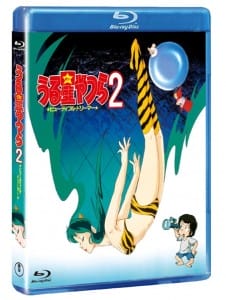 Women only… with a twist! As a tie-in for the December 27 opening for the live action adaptation of Princess Jellyfish, Shibuya's Parco Museum will host an exhibition on the series. The exhibit, which runs from December 19 through January 12, 2015, will include props from the feature, as well as a number of costume designs by Kumiko Iijima.
To reflect the nature of the women-only apartment complex in the series, the exhibit will be open only to women. There's a twist, though! Much like the cross-dressing Kuranosuke Koibuchi, men will be able to enter if they don accessories that will be given out at the entrance.
Does one's wallet determine one's fandom? Ganriki has another fabulous article on the nature of fandom. In it, they ask one of the common persisting questions of today's subculture: "Does The Packaging Make The Fan?" In this era of lavish special editions, $500 Blu-Ray boxes, and retailer exclusives, are fans being asked to open their wallets too much to punch their geek card?
Pixar Head Hearts Studio Ghibli. John Lasseter, Chief Creative Officer at Disney, Pixar, and DisneyToon Studios, gave an hour-long speech Tokyo International Film Festival, in which he spoke at length about his respect for Hayao Miyazaki, Studio Ghibli, and their work.
I don't care! We're going to round out this week on a light-hearted note, with Otakon 2014's Best comedy winner, "Ship Happens." It's silly, and perfect for setting the tone for a lazy Sunday.