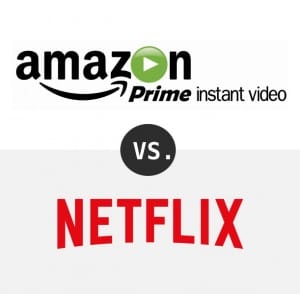 I don't normally write features like this, but I wanted to take the opportunity to point out something that has the potential to be amazing for fans everywhere. Then again, it also has the same potential to be a terrible blight. But anyway…
I originally enrolled in Amazon Prime for its promises of free two-day shipping, not to mention the fact that it's half price for college students. And, I have to admit, their streaming video library was pretty good. There are a lot of repeats from Netflix, but the service offers enough unique content that people can justify having both.
Their anime collection, though, needs some work. Amazon Prime only has a few titles I've ever heard of, and even fewer (literally one) that I want to see. At the time, I made the decision that, while Prime was nice, Netflix, Hulu, and Crunchyroll would continue to be my go-to places for anime.
Over the past few months, it's been good to be a streaming anime watcher. Hulu added Sailor Moon after an eternity in licensing limbo,and Netflix added a slew of shows to their library, including Kill la Kill, Madoka Magica, and Attack on Titan to name a few.
I have to admit that curiosity got the better of me. I had an urge to check out Amazon Prime's anime selection, to see if they improved over the years. And, as I paged through the shows, I saw nothing of interest, like last time.
Then I saw that hair.
Oh my god! Bleach, Naruto and InuYasha are on Prime!
Look, I know they're not the best shows, but they're titles I grew up with. They bring back those fuzzy nostalgic feelings of youth. Besides these shows have their moments of awesomeness.
This got me to thinking, though. If Amazon can pull the big three, what's stopping them from adding Sailor Moon? Naruto and Bleach fall under Viz Media's umbrella, as does Sailor Moon. Likewise, shows like Buso Renkin and InuYasha also reside in the company's library.
Nostalgia's a hell of a drug. It's always been a money-maker, but lately, the childhood memory business has been particularly booming. I can't help but hear people asking about why Netflix doesn't have landmark titles like Dragon Ball Z, Cowboy Bebop, and Sailor Moon. While Netflix added Pokémon earlier this year, it's only one show out of many.
Amazon Prime's collection has a large number of older titles, which makes it a perfect destination for casual anime fans that are sitting on the fence. Likewise, the service provides a safe haven for fans of the popular classics, which is sure to bring in a number of customers.