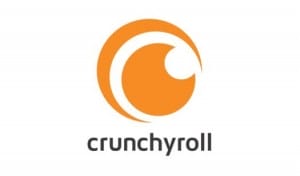 Earlier today, Anime News Network reported that Crunchyroll passed 400,000 paying subscribers. The company previously reported that they passed the 200,000 subscriber mark in March 2013. Anime! Anime! estimates that Crunchyroll generates 300 million yen ($2.78 million) per month, though differences in subscription types and discounts could lead to a fluctuation in that amount.
I'm going to let that sink in for a minute. Crunchyroll, with 400,000 paying subscribers, pulls in $2.78 million in revenue a month. Regardless of whether one supports the company's practices or not, it's hard to deny that these numbers are impressive.
This becomes doubly apparent when one factors in the company's somewhat dubious origins. Crunchyroll was a rare player, able to successfully shift from a fansub hot spot, to an above-the-board operation. The company pioneered the streaming simulcast, and outright eliminated the boundaries for fans to enter into the hobby.
In just a couple of short years, Crunchyroll successfully managed to completely rebrand themselves. They've gone from being industry villains, to darlings of fans and licensers alike. They've introduced new business models, and created new opportunities that were adopted by the industry at large.
For fans, they've turned into the go-to place for new content, whether it's a mega-title like Fate/Stay Night: Unlimited Blade Works, or a quirky favorite like Gugure! Kokkuri-san.
In short, Crunchyroll have disrupted the status quo, and reached customers that were long thought to be lost causes. In the world of business and marketing, that is nothing short of incredible.
It will be interesting to see how Crunchyroll's strategies change going forward. Whether they make more aggressive grabs at the greater market, or add new incentives to snare customers, there will be a lot of eyes watching to see how well things pan out.