It seems like the Love Live! idols are starting to find part-time jobs in their broadcast downtime! First, Umi was announced to be Lawson's new poster girl. Now, it looks like Rin Hoshizora will be working with Sega as an "image girl" for the near future.
To announce this new partnership, Sega tweeted out a piece of promotional art, with Rin decked out in Sega gear as she snuggles a plush Sonic the Hedgehog.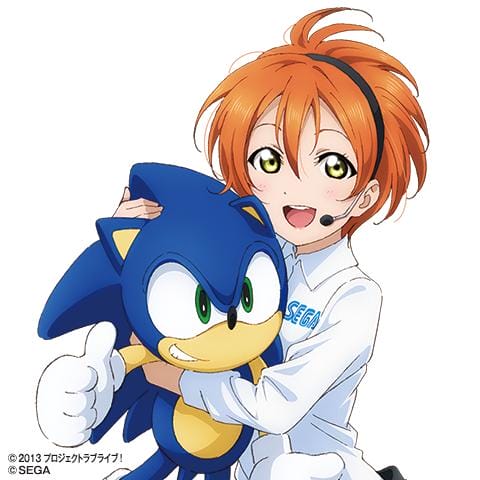 Starting December 19, Sega will host a special "Sega x Love Live" collaboration, in which the μ's members appear as UFO catcher prizes. In addition to the crane game goodies, though, the idols will appear in various game center prizes. The prizes range from the extravagant, like a Rin x Sonic figure, to the practical items like calendars and pencil boards, to quirky food items like "Nico Nii Oniku Snacks" (Nico Nii Meat Snacks) and Rin-chan Ramen.
The promotional images are below, so definitely check them out!
And for those that want to see the official tweet, we've provided it below:
#ラブライブ 凛ちゃんの描き下ろしがついに完成!なんとセガの制服を着てソニックのぬいぐるみを抱いています!カワイイ♪全身は本日公開のキャンペーンwebで見られます☆ http://t.co/y4rjCPNJ05 pic.twitter.com/jntAW5sigH

— セガ公式アカウント (@SEGA_OFFICIAL) December 1, 2014
Translation: #LoveLive drawing of Rin is finally finished! She's wearing a Sega uniform and holding a stuffed toy of Sonic! Cute! You can see the whole image on the promotion's website at http://sega.eng.mg/d5605