Nico Nico… no? Fans of Love Live! know Nico's trademark catch phrase. Her chirpy "Nico nico ni!" is instantly memorable, and utterly adorable. It can also get people in trouble with the Treasury Department. Twitter user KhalC204 sent a payment to a friend via PayPal, with Nico's catch phrase as a message. This innocent remark landed the fan in hot water, leading his PayPal account to be locked.
Welcome to the deep end! What happens when a self-proclaimed "guy who doesn't know shit about anime" reviews Welcome to the NHK? To be honest, we get a surprisingly thoughtful analysis that breaks down the series and really does the work justice.
GIFs of all sizes, for all audiences! Who doesn't like a good animated GIF? Moreover, who hasn't watched a YouTube video and said "That moment would make an awesome GIF"? Well, wonder no more! YouTube is rolling out an Animated GIF maker for videos hosted on its service. It's not available on 100% of YouTube's offerings yet, but the selection grows with each passing day.
More Ghibli goodness! GKids began streaming a pair of new clips from the Studio Ghibli documentary The Kingdom of Dreams and Madness. The documentary, which traces Ghibli's legendary directors through the creation of The Wind Rises and The Tale of Princess Kaguya, will hit DVD on January 27, 2015.
Don't make me run! I'm full of chocolate! Every Valentine's Day, publication Jump Square hosts a Prince of Tennis popularity contest, which asked that girls send in chocolates to show their affection for their favorite characters. This year, the publication was so overwhelmed, receiving over 100000 boxes of candy addressed to various Prince of Tennis characters.
It's a sticky situation, for sure! But what's a publication to do?
Well, sadly, this year the company announced that they'll be replacing their candy drive with a standard mail in ballot. Not as exciting, for sure, but it ensures the publication won't run into similar problems next year. Maybe. Hopefully.
Are you a gun otaku? If so, then there's a good chance Hayao Miyazaki doesn't love you. It's no secret that the legendary creator isn't a fan of otaku in general, and has been fairly vocal about the matter in interviews. In a recent interview, though, he was asked a simple question: "Aren't you, also, an otaku?"
This set Miyazaki off, as he went on to say:
Otaku? The people I hate most are those gun otaku. Speaking honestly, I think they're really low level, and out of firearm fans, the pistol nuts are the worst. They're the ones that have the most immature character traits left over. Ha ha, don't you agree?
The Love Live Army: now 10 million strong. The official site for the Love Live! School Idol Festival smartphone game announced that the title passed 10 million downloads on iOS and Android. To celebrate, starting Tuesday, players will receive higher-end login bonuses like Love Gems or Scouting Tickets, and there will be a global character polling event.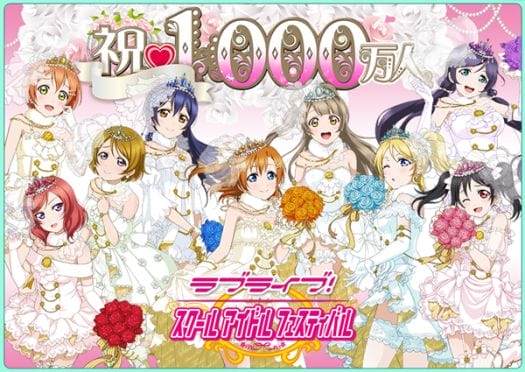 A rose, by any other name… If you're looking for a series to chase away the end-of-weekend blues, never be afraid to check Manga Entertainment's YouTube channel. The company regularly adds new anime episodes and films to the channel, including full-length movies.
A particular highlight this time around is Rose of Versailles, a series that we really dug, that is available in its entirety.
http://youtu.be/RMtklfk844o