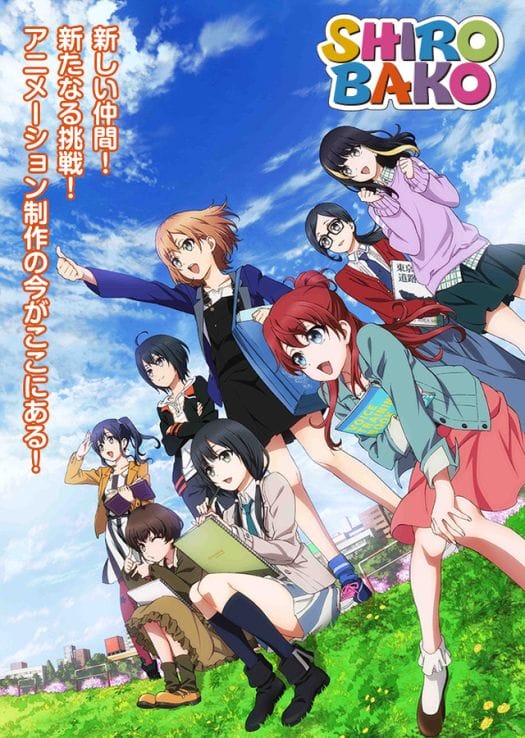 Shirobako is one of those shows that everybody seems to be talking about. The series was a dark horse of sorts, competing for the hearts and minds of anime fans against a stacked anime lineup, that included titles like Fate/Stay Night: Unlimited Blade Works, Psycho-Pass 2, and the new season of Yowapeda. The show's concept was simple: a slice of life dramedy that revolved around the people in the anime industry and the lives they face every day.
It was so mundane, so simple that it couldn't get more than a few ardent viewers… right?
Well, a funny thing happened. Shirobako, which was all but counted out by many, blew up. The show garnered high praise from fans and critics alike, who gushed over the strong writing and fantastic characters. The situations were realistic, albeit a bit idealized, and the entire premise just worked.
When the final episode of the season aired last week, there as almost a sense of loss felt by many. It as a strong way to round out the show's first half, but that wait until the show's return in January will feel like an eternity.
That wait is going to feel a lot longer for a few fans.
At this year's Comiket, P.A. Works unveiled a new key visual for the series, which shows off new characters that will join in-show studio Musashi Animation.
In addition, it was revealed that the show's opening theme will be Treasure Box by Masami Okui. The closing theme will be Platinum Jet by Donut◎Quintet, a group composed of cast members Juri Kimura, Haruka Yoshimura, Haruka Chisuga, Mami Takano and Hitomi Ohwada.