Retraction (1/31/2015): There were several errors in this article revolving around MB VoiceWorks, which we can attribute to mis-reading the initial press release:
MB VoiceWorks is an independent entity, completely unrelated to Media Blasters.
MB VoiceWorks was hired to produce (cast and direct) the English dub for Holy Knight. They have not been hired to provide the acting, itself.
MB VoiceWorks is not affiliated, as a company, with Media Blasters outside of their capacity as a hired entity on Holy Knight.
The implications that MB VoiceWorks and Media Blasters are one company are incorrect, and are to be disregarded.
In addition, due to a timing issue, we accidentally stated that recording began "yesterday," implying January 27. Recording on Holy Knight began on January 26, 2015. This has been corrected in the article.
We want to apologize for this inaccuracy, both to our readers, and to the folks at MB VoiceWorks. It is never our intent to mislead our readers, in any capacity.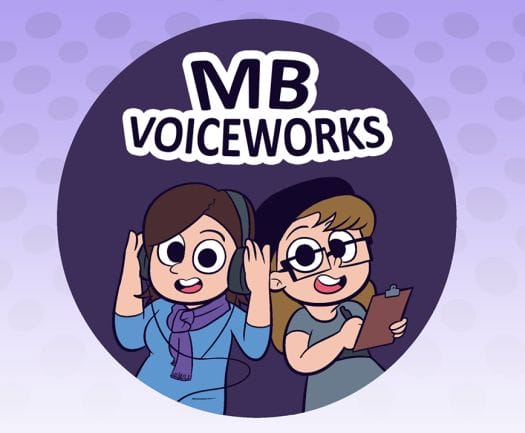 Apparently, the rumors were true. Media Blasters unveiled their in-house dubbing studio a few days ago. Known as MB VoiceWorks, the studio will cut its teeth on Media Blasters's release of the Holy Knight OVA. According to the company's Facebook page, MB Voiceworks began recording on January 26.
Daman Mills (Y2K, Castle Dracula) will play the role of male lead Shinta. Melanie Ehrlich (Y2K, Redrum) and Brittany Lauda (Queen's Blade: Rebellion) will oversee day-to-day operations at the studio, in addition to handling certain acting roles.
Lauda was confirmed for a role in Holy Knight, though no announcement was made on which character she'd voice.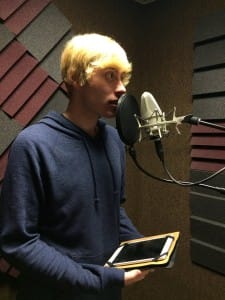 Last March, we had seen some rumblings that Media Blasters was looking to start producing in-house dubs. However, in the time that had passed, we saw the company encounter setback after setback, to the point that it became a point of dark humor for industry watchers. Every bit of news that came out was almost destined to be negative.
Ladies vs. Butlers losing its release date. Koe de Oshigoto ditched its English dub. Heck, Media Blasters even lost the rights to key licenses like Magic Knight Rayearth. There seemed to be no escape from the parade of horrors that would befall the company.
The opening of MB VoiceWorks, in this light, is an interesting development. It's a surprisingly upbeat reveal, that points to a thrilled (if small) staff, and a project in production.
Of course, there's a small issue.
If the staff is entering the booth now, then Media Blasters is looking to miss its current deadline. Holy Knight is currently scheduled for February 28, 2015, according to listings on Right Stuf.
Mind you, average turnaround for DVD replication can be anywhere from 7 to 15 business days (if not longer!), depending on the producer. Assuming the 15-day as an average, this would mean that Media Blasters has fewer than 7 business days to get the final product dubbed, mastered, and ready to ship. Given that February 28 falls on a Saturday, they would need to account for shipping times to retailers, and transport from the replication facility.
That's probably not going to happen.
With this in mind, one can only hope that Media Blasters will allow MB VoiceWorks to do things right, and put together a strong dub for their début work. It will help to establish the studio's reputation, and serve as a demo for future clients. Ideally, these clients can prove to be a steady, decently-paying source of income.
At any rate, it's good to see that the company is willing to push forward in light of its setbacks. If all goes well, then this could become a strong base upon which the company can rebuild its reputation. It will be a challenge, for sure, though it's one that can be surpassed if tackled correctly.