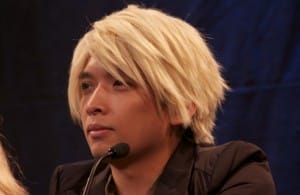 Earlier today, Matt from Rooster Teeth revealed that RWBY creator Monty Oum passed away today. He was 33.
Three days ago, Rooster Teeth announced that Oum was hospitalized. Ten days ago, Oum suffered an allergic reaction to a medical procedure, which caused the RWBY creator to fall into a coma. According to Matt, Oum was well-cared for and not in pain during his stay in the hospital.
In addition to his creation of RWBY, Monty Oum worked on seasons eight through ten of Red vs. Blue. He is survived by his wife, father, four brothers, and two sisters.
We at Anime Herald offer our deepest condolences to Oum's family and friends.
Source: Rooster Teeth