Welcome, one and all, to another installment of AniWeekly! Across the United States, it's been a chilly seven days. The Siberian Express plunged states from Rhode Island to Tennessee into frigid temperatures and even more snow.
That said, though, we're here again to deliver another dose of links to help pass the evening chill.
In The News
Saint Seiya, on to Netflix! Fans of Saint Seiya have a reason to be happy. In North America, Netflix began streaming the Saint Seiya: The Hades Chapter OVA in its entirety. The series is available in English with Japanese subtitles.
KanColle is proudly sponsored by Pizza Hut… or something! Earlier this week, Pizza Hut announced that they launched a cross-promotion with uber-hit KanColle.
In addition to branded pizza sleeves and clear files, the chain actually re-decorated its Kanda location. Everything, from the shutters to the delivery scooters bear the likenesses of several more popular characters.
Shiny makeup… well, it just got shinier! This week, the Sailor Moon 20th anniversary project announced that six networks will re-broadcast Sailor Moon Crystal.
Starting in April, these networks will begin airing the Blu-Ray editions of the popular show. This is an important detail, as the Blu-Ray version is cleaned up and touched up after that initial TV run.
Speaking of Sailor Moon Crystal, a character song album for the series is in the works. It will feature ten songs, which feature vocals by each of the Sailor Guardians (and Tuxedo Mask!).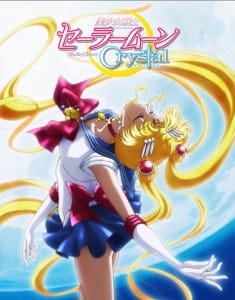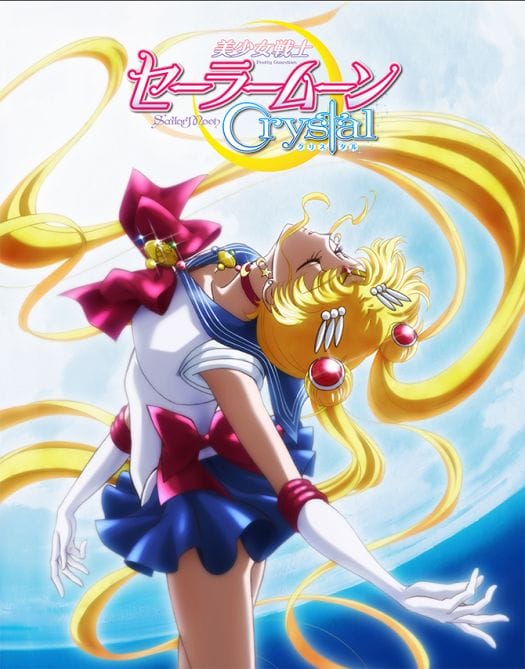 Onegai…! Nozomi Entertainment made a surprise announcement this Thursday, when the company announced that they rescued the licenses for Please Teacher! and Please Twins! Even better, is the fact that both shows will hit stores this summer!
Rock the Dragon! Last night, sharp-eyed fans noticed that there was a bit more Toriyama in the Adult Swim lineup. The network began airing episodes Dragon Ball Z Kai in the 8:00PM slot.
From The AniBlogging Community
Training to be an Otaku! Look, anime isn't always the easiest hobby to get into. We have our cliques and our genres, and those things that most people don't talk about in decent company. For newcomers, it can be a truly dizzying experience.
With this in mind, the folks at Otaku Review have started "Otaku in Training": a series in which Jessica Mason, a total newbie to the anime world, watches a show and gives her impressions. To kick it off, Mason chose Attack on Titan. Next time around, it's Revolutionary Girl Utena. May whatever deities are out there have mercy on this person's mind, for it will be blown.
You like anime music… right? Fans of anime music everywhere are in for a treat. Jeremy at Otaku Diet recently conducted a pair of interviews with two of the anime world's longest-standing acts.
JAM Project and Yoko Ishida both sat with the blog in interviews about their careers, the state of the industry, and where they feel anime is headed next. Plus random fun stuff. You've gotta have the random fun stuff.
The death of adulthood… scary name, great article! The death or adulthood? What?
That's right. In September, the New York Times published an article titled "The Death of Adulthood in American Culture." In this, the author discusses the decline of the "traditional" adult role in favor of a freer and more unchained concept.
Yumeka at Mainichi Anime Yume published her own take on the idea, and how such a concept relates to anime fandom as a whole. Both are fantastic reads, and highly recommended.
Taking a look Outside the Anime Industry In a series of ongoing articles, Organization ASG published a guest column by FUNimation Brand Manager Gia Manry, who discusses what she does outside of the craziness at FUNimation's Flower Mound headquarters.
Of Gourmet Girls and convenience store food. Let's face it: Gourmet Girl Graffiti is pretty much a quintessential example of food porn. It's one of those shows that, by the time the credits roll, viewers all over are left craving some of the dishes featured in the episode.
For the folks at Anime B&B, the series left someone with a hankering for the convenience store food highlighted in episode 4.
Weekly Fun Stuff
The folks at Did You Know? Gaming return again, to ask "Did you know…?" about Pokemon for a fifth time.
This Week's Featured Swag
Price: $29.99
Steins;Gate is one of those visual novels that truly lives up to the hype. The amazing story, gorgeous artwork, and well-written dialogue just come together to create an experience that's nothing short of "special."
It's compelling, it's attractive, and it's an absolute must for fans of the show. And, as always, Dr. Pepper is recommended though not required.
Now come, Christina! Your destiny awaits!
All items purchased from the TWFS section help to support Anime Herald.