Happy first of March, everyone! It's time for another installment of AniWeekly. Here at Herald Headquarters, we're still seeing a healthy dose of the white stuff, but spring is just around the corner.
While the Oscars came and went without a single anime win, you can rest assured that our weekly lists of links won't disappoint.
In The News
Set your dominators to FUN! 5pb. announced that Psycho-Pass: Mandatory Happiness, the upcoming XBox One game, will hit Japanese retailers on May 28. The game will ship in two versions: the standard game-only edition, and a special limited edition that includes the "Dive to Psycho-Pass: Psycho-Pass Summer" Blu-ray.
Fans who pre-order either version will receive the "Dive to Psycho-Pass: Psycho-Pass Winter" Blu-Ray, and an XBox One decal as a bonus.
Aloha, from Yokai Watch! Hawaii Tourism Japan announced that the organization will collaborate with Level-5 and the Yokai Watch franchise. The collaboration, which is slated to run for two years, aims to promote tourism to the island state.
A Hawaii-themed Yokai Watch short will be produced as part of the partnership. In addition, Hawaii will sell limited Yokai Watch merchandise, and host a stamp rally for prizes.
Running in the '90s! A new Initial D film teaser was posted to the company's official website earlier this week. The film proper hits Japanese theaters on May 23.
Slaying ninjas, for fun and profit. The first cast memebers for the Ninja Slayer anime adaptation were announced. There are a few big names in the lineup, including Toshiyuki Morikawa as the titular Ninja Slayer!
It's Gundam time! Bandai begain streaming Gundam Reconguista in G last week. The first episode is up for viewing in Japanese with English subtitles.
Let's get this show (by rock!!) on the road. Sanrio's Show By Rock!! received a 35-second PV last week, in addition to an April 5 première date.
Disappeared, yet somehow found again. The Disappearance of Nagato Yuki-chan received an official début date. The series will hit Japanese TV on April 3.
Wonderful rush! Dengeki G's Magazine officially revealed Love Love! Sunshine!! last week. At the moment, the only material we have is the teaser image.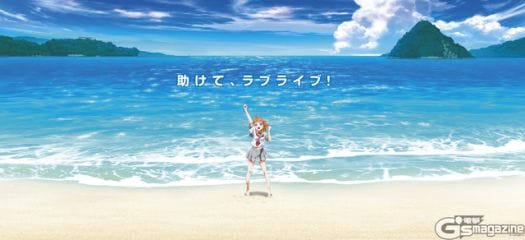 From The AniBlogging Community
A brief primer on Sound! Euphonium. Sound! Euphonium is due to première this April. There's a lot of information about the series, thanks to its Light Novel heritage, but finding it in one spot may be a bit of a challenge. To solve this potential problem, Ultimatemegax's Blog put together a handy guide on the series, as a whole.
Love Live! The interview! Polymetrica translated the interview with μ's subgroup BiBi that appears in the Love Live! School Idol Festival Official Fanbook. It's an interesting read, that takes an idol's eye look at the popular smartphone game.
Welcome to the Elder's Club! Manga Therapy marked its fifth anniversary on February 24th. This is a pretty major milestone, that takes a lot of dedication to reach. Kudos… and here's to five more years!
Weekly Fun Stuff
Time for a blast from the past! The commercial above was included on pretty much any Viz release in the early '90s. Man, how things have changed! We've gone from a time where 2 episodes cost $29.95, to a period where almost unlimited anime can be had as it airs, for as low as $6 a month. It's truly an amazing time to be an anime fan.
This Week's Featured Swag
Price: $20
This shirt blends the nostalgic and the classic, the iconic and the timeless. The famed Le Chat Noir poster is given a new life, as the proud cat gives way for the adorable Luna from Sailor Moon.
All purchase from the TWFS section help to support Anime Herald.