Spring is right around the corner and, like the red-breasted robin, AniWeekly is back! We're here to chase those moody winter blues away with another collection of articles and fun randomness.
In The News
Sakura-Con gets Under the Dog. The Under the Dog KickStarter announced that story writer Jiro Ishii and producer Koji Morimoto will attend Sakura-Con as guests.
One good punch…! The newest issue of Shueisha's Young Jump magazine announced that an anime adaptation of Yuusuke Murata's One-Punch Man was greenlit for production. The cast and staff will be revealed during a promotional event at Bandai Visual's booth at Anime Japan 2015.
We are on the cruise! We are! On March 7, Adult Swim began airing a second episode of One Piece. The new slot began at 8:30PM, directly after the Dragon Ball Z Kai re-airing.
According to Adult Swim's Jason DeMarco, the new airing is an experiment, and that the network may keep the slot if it does well. The second airing, like the Dragon Ball Z Kai, is a re-airing of the previous week's episode.
YuruYuri, back for round three! Yuruyuri creator Namori announced that a third season of the Yuruyuri anime series was green-lit for production.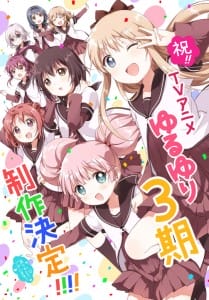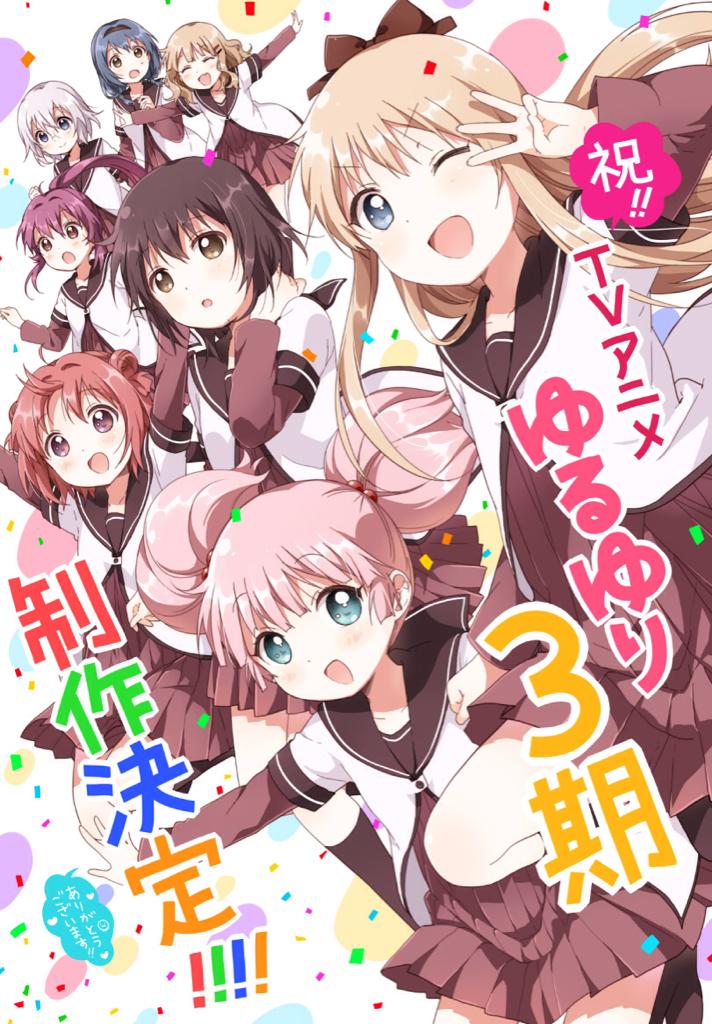 Welcome to Gamindustri! FUNimation announced the English dub cast for the Hyperdimension Neptunia anime series. The lineup is studded with a number of big names, from Cristina Vee and David Vincent, to Stephanie Sheh and Wendee Lee.
Ninja Slayer: now assassinating worldwide! Trigger's Ninja Slayer anime series will stream in over 20 countries. The United States, Canada, the UK, and Australia are all on the list. More interesting, though, is the fact that Ninja Slayer won't hit Japanese TV until 2016.
From The AniBlogging Community
The path of light (novels). Organization Anti-Social Geniuses published an interview with Conyac CEO Naoki Yamada. The conversation covers the Conyac's entry and expansion in the publication game, and the general outlook of the light novel industry, going forward.
3, 2, 1, let's Jan!. Earlier this week, 91.8 The Fan released an audio interview with Jan Scott-Frazier about her history, and experiences in the anime industry.
Kodansha: Help wanted, inquire within! In a recent blog post, Kodansha Comics put out an open call for interns. The company is looking to fill two full-time, paid positions for the summer. Job duties include proofreading print material (including ads and manga), data entry, and attending meetings with Kodansha representatives.
If this sounds like your idea of a fun summer, your résumé is welcome!
The "Good Old Days?" Every anime fan has his idea of the "good old days." Some think it's the '80s, others say it's the '90s… heck. Some every argue it was last September!
So, yeah. It's all relative.
Lauren from Otaku Journalist dives into the issue, and discusses how factors like technology and an ever-changing anime market contribute (or take away from) that warm fuzzy feeling of our "good old days."
Card games on cyberpunk cycles! Wait… A bit of shameless self-promotion, here. Last week, Otaku Review posted their latest edition of the Expanding Horizons podcast, which Mike appeared on as a guest host. It's a fantastic conversation between two long-time commentators, who were suddenly thrown into shows outside of their comfort zones.
Mike was tasked with watching Chihayafuru, a refreshingly addictive slice-of-life drama that sees unlikely friendships formed by the love of the card game Karuta. Show host L.B. Bryant was asked to take a trip to the distant past with the early Madhouse OVA Cyber City Oedo.
Manga and comics. It's… complicated Manga Therapy discusses the complications that arise when talking about manga. Do we classify them as comics? Foreign work? Some other classification? It's a bit complicated, when you really start to dig down.
Weekly Fun Stuff
https://www.youtube.com/watch?v=4auwN9LAxRw
This week, we're going orchestral. YouTuber Qonell createst classical arrangements of popular anime songs, from Air's Summer Lights, to the My Neighbor Totoro theme. They're a fantastic channel that's worth a look!
This Week's Featured Swag
Price: $20
This week, we have another shirt, which delivers an Attack on Titan infused take on the popular Evolution of Man chart we've all come to know. It's made with a bold red fabric, which stands out in any crowd. The sharp blacks of the figures are given subtle detailing that really help the entire image "pop," while the faded white text gives a distinctive "worn" look.
All purchases from the TWFS section help to support Anime Herald.