Over the weekend, Bandai Visual showed a promotional video for the upcoming One-Punch Man anime adaptation at their AnimeJapan booth. Videos of this did make their way out to video sharing sites, but the quality was a bit rough.
Earlier today, Bandai Visual posted the teaser on its YouTube channel, so fans can check it out without the bustle of the show floor to interrupt.
In addition, a pair of character design sheets were made available. The first depicts lead character Saitama in both his foppish, cartoony appearance as well as his more serious, dramatic persona.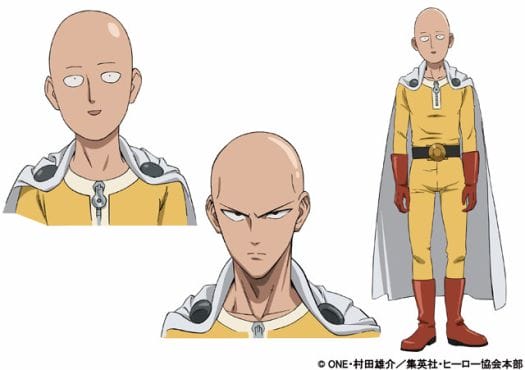 The second features sheet cyborg disciple Genos in his signature T-shirt and jeans.
One-Punch Man will hit Japanese airwaves in October. Space Dandy director Shingo Natsume has already been tapped to direct the series, with Madhouse producing the animation.
Source: Seventh Style