Love Live fans are in for a wonderful rush today!
The newest issue of Dengeki G's magazine public a new key visual for the upcoming Love Live! SunShine!!. The new visual is an update of the piece that hit the web on February 26. In the original visual, a mysterious red-haired girl stood in the middle of a wide beach shot, with the text "Help, Love Live!" hovering just above her.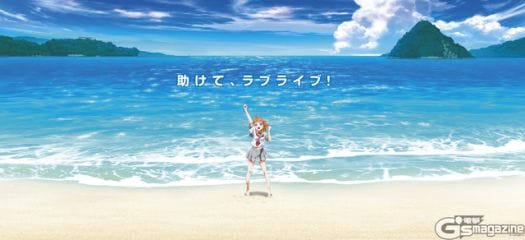 The new visual includes the same scene, though the girl is now flanked by eight other mysterious characters, who will presumably make up the show's idol group.
We've taken the liberty of cropping the image to give a better look at the new characters:
On the opposite page from the new visual is a short teaser, which reads "Love Live! SunShine!! 2015/04/30 START"
Dengeki G's also tweeted the image earlier today:
ラブライブ! サンシャイン!! スタート!! – http://t.co/H8U2bcJT3S#ジーズマガジン pic.twitter.com/DctyCgjoqg

— 電撃G's magazine編集部 (@gs_magazine) March 27, 2015
Rough Translation: Love Live! Sunshine !! Start !! – http://Gs.Dengeki.Com/news/23497/ #GeesMagazine
Source: Dengeki G's Magazine, Crunchyroll