In less than a week, tens of thousands of fans will descend upon the Hynes Convention Center to rock out at Anime Boston. Last year, the event saw over 25,000 eager fans, from ages 3 to 70, embracing the experience of the event.
Earlier today, the Anime Boston crew posted their electronic press kit for those of us covering the event to download and digest. In this year's kit was a trio of infographics about the convention. The three images highlight facts like the growth of the con since its inaugural weekend in 2003, to which guests rocked the hardest over the years.
We've published all three infographics below, so check them out!
By The Numbers:
Notable Guests: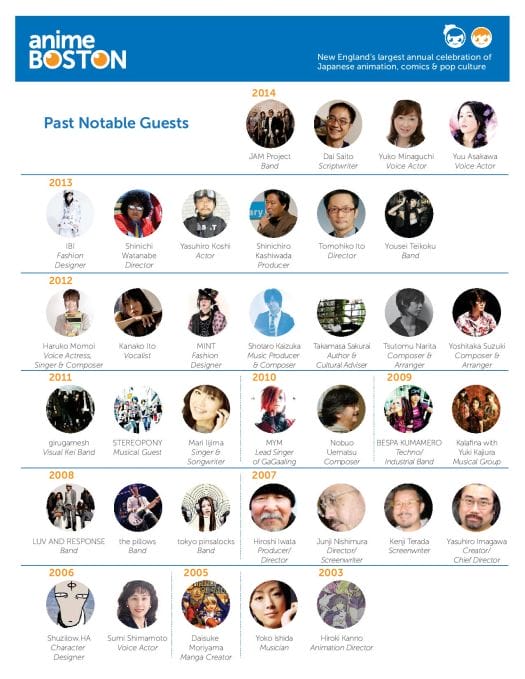 Venues: