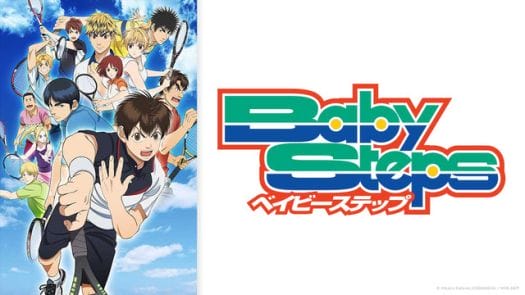 It's better than tennis elbow… maybe!
Earlier today, Crunchyroll announced that they acquired the streaming rights for Baby Steps 2. The series will begin streaming on Crunchyroll on April 5, 2015 at 3:00AM Pacific. New episodes will be added weekly.
Baby Steps 2 will be available in the following regions:
United States
Canada
South Africa
Australia
New Zealand
Latin America (Central and South America including the Caribbean)
UK
Ireland
Finland
Norway
Sweden
Denmark
Netherlands
Turkey
Baby Steps is based on Hikaru Katsuki's manga of the same title. The series revolves around Eiichiro Maruo, an honor student who grows frustrated with his direction in life, and decides to make a change by joining his school's tennis club.
Even though he lacks in experience and physical steps, Maruo manages to devise a more strategic approach to the game that's in-line with his scholarly skills. Maruo learns his opponents' habits and tendencies, to the point that he can predict how they'll act on the court!
Off the court, Maruo meets Natsu Takasaki: a gorgeous girl with a true passion for tennis. With Natsu by his side, Maruo aims for the top. He makes his goal in life to become a professional tennis player!
Source: Crunchyroll