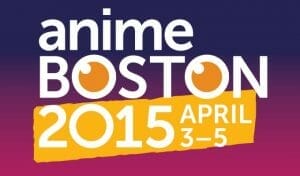 Tomorrow, tens of thousands of fans will descend upon Boston to attend New England's biggest anime event.
The hype is real. Anime Boston is finally upon us, as are Sakura-Con in Washington and Anime Matsuri in Texas.
For many fans, it means a weekend of friends, fun, and one hell of a lot of anime. Panels, concerts, screenings, cosplay, shopping! It's like three days of concentrated happiness, contained within the four walls of the venue just waiting, nay, begging to be explored! It's a sensory overload, as every hallway yields new sights, new sounds, and way too many new possibilities!
I've always likened working conventions as press to entering an alternate world. Things are similar: the excitement, the sights, the sounds, and the sheer energy of the event never change. We still explore with that sense of wonder and amazement, enjoying the cosplay and finding panels that stand out to us. But, at the same time, things are different.
We have schedules to follow, people to meet, and events to cover. Our plans are rigid, our hours are long, and our the very concept of "sleep" begins to look like the fevered dream of a madman by the end of the convention. Some of us fall back on our favorite addictions – be it caffeine, sugar, tobacco, or otherwise, to get the energy to put for that last burst of energy, that one final ounce of strength to get us through the convention. Some of us look, and feel like zombies by the time we take that long train ride home.
And yet, we live for it.
That rush of adrenaline, that thrill of the hunt for the perfect coverage… it's who we are, and what may of us have spent years aspiring to do. The conventions are our "big game," so to speak. They're the chance to put everything we've learned to the test, in one crazy blur of a weekend. It's tiring, it's crazy, it probably defies countless labor laws… but we love it to death. The people we meet, the sights we see, and the ability to share it with everyone around is, is too wonderful an experience for words.
We're crazy, but it's the good kind of madness.
Even now, as I go through my checklist one last time, make sure that everything I could possibly need is packed, I know that I'll be working myself to a stupor rarely reached in my life. The warm embrace of a bed will be a paradise beyond words, and sleep time will seem almost mockingly scarce.
Yeah… it's gonna be a great weekend!