So… what does a god taste like? Probably chicken. Everything tastes like chicken.
Anyway, over the weekend, the official God Eater anime website launched. Along with a new key visual, the site added a full cast and crew listing for the series.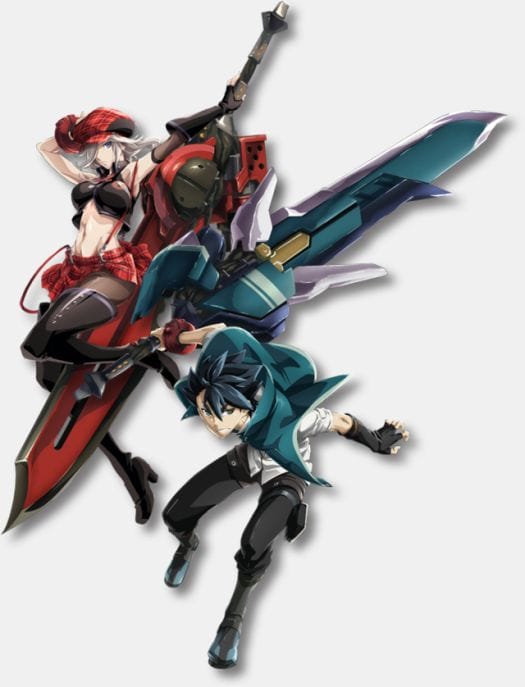 The show's voice cast will be filled as follows:
Alisa Illinichina Amiella: Maaya Sakamoto
Renka Utsugi: Ryūichi Kijima
Lindow Amamiya: Hiroaki Hirata
Soma Schicksal: Kazuya Nakai
Sakuya Tachibana: Sayaka Ohara
Kota Fujiki: Daisuke Sakaguchi
Renka Utsugi is a new character, created specifically for the anime series.
The series will be helmed by Takayuki Hirao, who directed Garden of Sinners episode 5, and animated by ufotable (Fate/stay night: Unlimited Blade Works). Character designs will be provided by Keita Shimizu, and Gō Shiina (Kyousogiga, GYO: Tokyo Fish Attack) will handle the show's music.
The remaining staff is as follows:
Original Concept: Namco Bandai Entertainment
Sound Director: Takayuki Hirao
Art Director: Masaru Yanaka
Color Design: Emi Chiba
Director of Photography: Seiji Matsuda
CG Director: Takizawa Masato
Editor: Tsuyoshi Imai
Theme Song Performance: OLDCODEX
God Eater will begin airing on Japanese TV on July 5. The series was originally unveiled in October 2014, with the first teaser hitting in February.
Source: Crunchyroll