Ittoshura fans, wait no longer. The cavalry is here!
Kind of!
Earlier today, Japanese news blog Yaraon! reported new cast and crew information for the upcoming Rakudai Kishi no Cavalry (A Chivalry of the Failed Knight) anime series.
The show's major roles will be filled as follows:
Ikki Kurogane: Ryota Ohsaka (Attack on Titan, Gatchaman Crowds)
Stella Vermillion: Shizuka Ishigami (Bladedance of Elementalers, A Lull in the Sea)
Shizuku Kurogane: Nao Tōyama (Eureka Seven AO, Nisekoi)
Nagi Arisuin: Shintaro Asanuma (Accel World, Tokyo Ghoul)
Rakudai Kishi no Cavalry will be directed by Shin Oonuma (Baka and Test, Watamote), with Jin Tamamura serving as Series Director. Shogo Yasukawa (Food Wars, Terraformars) will be in charge of series composition.
Character designs will be handled by Sei Komatsubara, and Jin Aketagawa will handle sound direction. Animation production will be tackled by the two-studio team of Silver Link and Nexus.
Rakudai Kishi no Cavalry is based on Riku Misora and Won's light novels of the same name. The series was first announced in March, in the pages of Square Enix's Monthly Shonen Gangan magazine. At the time, no substantial information was offered, outside of actual show announcement.
In the weeks that followed, an official website opened, though it has yet to open past the initial "teaser" page.
In addition to the cast and crew information, a new key visual was released, which you can check out below: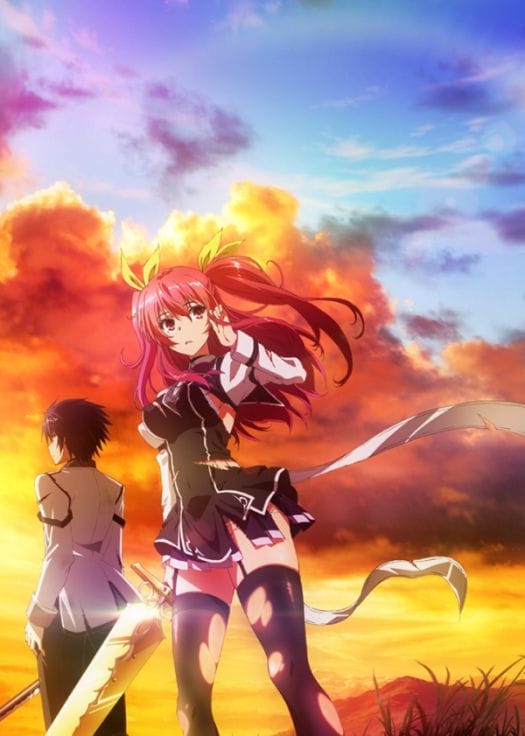 Source: Yaraon!