Can we really call this knight a failure if he's on TV…?
Whatever.
Earlier today, the first promotional video for A Chivalry of the Failed Knight (Rakudai Kishi no Cavalry). While the one-minute teaser doesn't feature any animation, it does confirm the show's major voice cast and staff once again.
Earlier this week, A Chivalry of the Failed Knight's major voice cast was announced. The show's major characters will be voiced as follows:
Ikki Kurogane: Ryota Ohsaka (Attack on Titan, Gatchaman Crowds)
Stella Vermillion: Shizuka Ishigami (Bladedance of Elementalers, A Lull in the Sea)
Shizuku Kurogane: Nao Tōyama (Eureka Seven AO, Nisekoi)
Nagi Arisuin: Shintaro Asanuma (Accel World, Tokyo Ghoul)
Shin Oonuma (Baka and Test, Watamote) is directing the series, with Jin Tamamura filling the role of Series Director. Character designs will be provided by Sei Komatsubara.
Shogo Yasukawa (Food Wars, Terraformars) is handling the show's composition, and Jin Aketagawa is in charge of sound direction. The actual animation will be provided by the two-studio team of Silver Link and Nexus.
A key visual for the show is available, which you can check out below: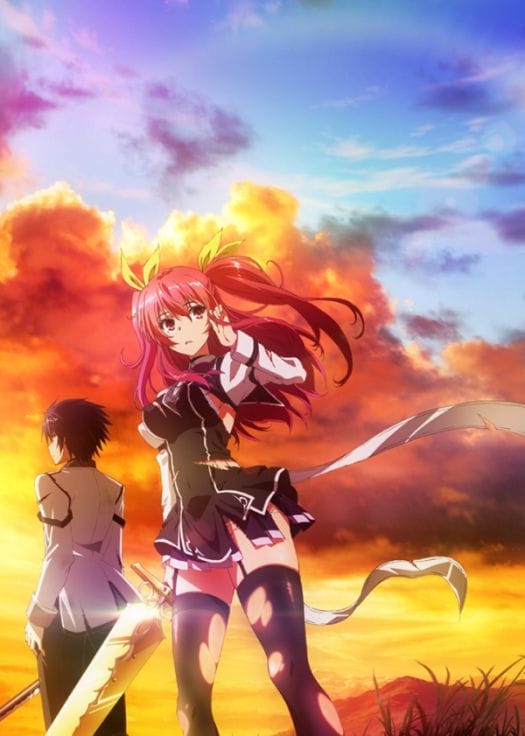 Source: The Fandom Post