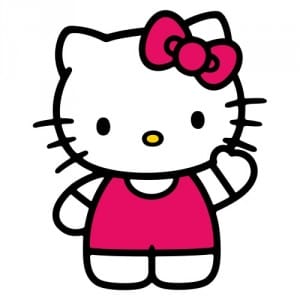 Hello Kitty is continuing her adventures in North America.
On Friday, Sanrio COO Reito Hatoyama revealed that the company will open a North American branch. The new division, known as Sanrio Pictures Entertainment, will open its doors in June.
The new division will work to secure investments outside of Japan, to produce large-scale animated films and features based on the company's brands. This includes Hello Kitty, as well as other brands under the company's umbrella. The company hopes that Sanrio Pictures Entertainment will be able to produce work that can compete with Hollywood films.
In addition to Sanrio titles, Sanrio Pictures Entertainment aims to work on films based on other companies' licenses. Sanrio will also consider offering merchandise and games based on the films produced.
Typically, Sanrio creates films with budgets of several hundred million yen (several million US dollars). The new branch, though, aims to make works with an average budget of roughly 20 billion yen ($164.5 million USD). The new company intends to consolidate its film and animation divisions into one cohesive organization.
The announcement came about at the company's investor and earnings report meeting. It was also revealed that Sanrio saw just shy of 13 billion yen ($106.8 million USD) in the fiscal year, which ended on March 31. Sales in the west were sluggish, though the company saw strong profits in the Asian market.
Source: Anime News Network, Jiji Press, Nikkei