Before we begin, I should note that this is probably not safe for work. But, with a name like Bikini Warriors, the warning's in the name. But anyway!
Earlier today, the official website for the Bikini Warriors anime series bared all to the public. The first key visual was revealed, along with a première date and initial cast and crew listings.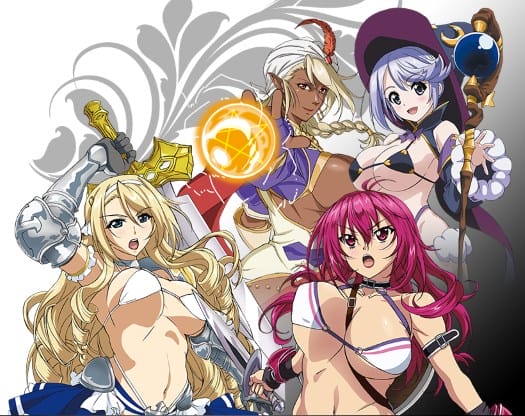 Saiyuki Gaiden director Naoyuki Kuzuya will helm the series, with animation being provided by studios feel and PRA. Character designs will be provided by Kosuke Murayama (Outbreak Company) will provide character designs, while the screenplay will be written by Tsuyoshi Tamai.
The full staff list is as follows:
Director: Naoyuki Kuzuya
Series Composition & Screenplay: Tsuyoshi Tamai
Character Design Concepts: Hisashi, Onigiri-kun (Alice-soft), saitom, Oda-non
Character Designer & Chief Animation Director: Kosuke Murayama
Prop Design: Chiharu Kataoka, Michiko Ōtani, Fumiya Uehara
Color Design: Yoshinori Ueki
Art Director: Tomonari Suzuki
Background Art: Tsukasa Ohira
Director of Photography: Akio Hayashi
Editing: Daisuke Hiraki
Sound Director: Takahiro Enomoto
Sound Production: Studio Mausu
Animation Production: feel. x PRA
While the full voice cast wasn't revealed, the roles for Fighter, Paladin, and Dark Elf are as follows:
Fighter: Yōko Hikasa
Paladin: Kana Ueda
Dark Elf: Chiaki Takahashi
Bikini Warriors will begin airing on July 7.
Source: Bikini Warriors Website