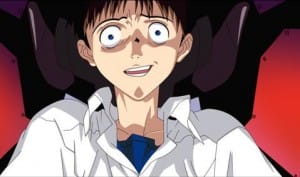 Hideaki Anno, the father of Evangelion, is known for being outspoken. Anno's career is littered with numerous tales that feel as if they were ripped from the pages of an anime series itself, the most notable of which being his infamous flare-up with Kare Kano creator Masami Tsuda.
In recent years, though, Anno has been focusing his attention on perceived declines within the industry. At 2014's Tokyo Anime Fair, Anno was quoted as saying "the Japanese animation industry has hit a dead end—it will be tough to escape unless we can make animation without commercial considerations… It may even be too late."
In an effort to push against this growing current, Anno and studio Khara have made an effort to elevate these smaller, more ambitious works with the Animator Expo.
Despite his efforts, though, Anno feels the industry's days are numbered.
In a recent interview with Russia's RIA Novosti, Anno delivered a chilling prediction for the industry as a whole. He mentioned that the industry, as we know it, will end in the next five to twenty years.
"Japanese animation is in decline," Anno noted. He feels that the industry's reached its peak. adding that decline and "death" are inevitable. "After it does collapse, there will probably be a new resurgence," he notes. The real question, though, is whether people will want to wait for this return to form.
This doesn't mean that Japanese animation will die off entirely, of course. It will continue, only not on the level of popularity it enjoys today. "I don't think animation will vanish, but perhaps, there might not be the conditions that have existed up until now that have led to the creation of interesting films."
This, according to Anno, will be accompanied by the rise of animation in other Asian nations, which are growing richer. This is combined with a dwindling number of Japanese animators, and a shrinking population.
"Japan will just no longer be the center of world animation," Anno notes, "Maybe in five years, Taiwan will be such a center." As he described a recent trip to Taiwan, Anno mentioned that the animators had passion and energy, a stark contrast to Japan's industry which seems to be "moving by inertia."
Anno isn't the first to make such bold predictions. Hayao Miyazaki has long proclaimed that the industry is in dire straits, as has Gundam creator Yoshiyuki Tomino.
In recent months, we've seen reports arise, stating that the average animator's wages start at 120 yen (97 cents USD) per hour, with annual incomes averaging to about 1.1 million yen ($8,936.19 USD). 12 to 16 hour days are the norm, and six day weeks can be expected, in some cases.
Source: SGCafe