Love Live! fans, get ready to let out a "Nico nico nya!"
Earlier today, the official Love Live! website announced that Sanrio, makers of Hello Kitty, will team up with the Love Live! brand. Sanrio will produce a line of Hello Kitty goods, featuring the world's most popular not-a-cat decked out as the members of μ's.
Specifically, Hello Kitty will wear costumes from the group's KiRa KiRa Sensation! performance.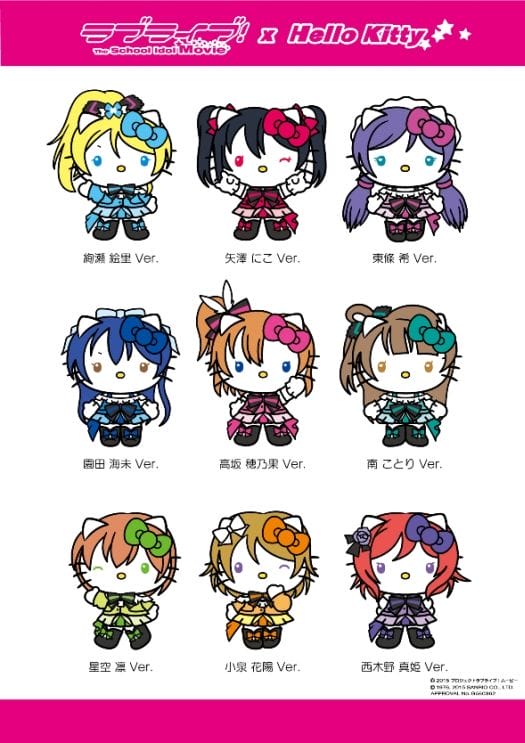 The adorable costumed kitten will appear on a variety of merchandise, which will be sold at theaters showing Love Live! The School idol Movie. This includes plush dolls, clear files, pens, mini towel and stuffed pouches, and compact mirrors.
Love Live! The School Idol Movie will hit Japanese theaters on June 13. The film will be released in theaters worldwide starting in August.
Those curious about the μ's KiRa KiRa Sensation! performance can check it out below:
https://www.youtube.com/watch?v=yYlxtR2UJH4
Source: Love Live! Website