Soon, the soldiers, clad in lingerie will battle the forces of evil, chaos, and agonizing back pain.
Earlier today, the official Bikini Warriors anime website updated with a new promotional video for the series.
http://www.dailymotion.com/video/x2saj72_bikini-warriors-anime-pv_tv
The 40-second teaser highlights the show's characters, and confirms a July 7 première date. Specifically, the series will début on the following networks:
Tokyo MX: July 7, 25:35-25:40
AT-X: July 8, 23:45-23:50
Bikini Warriors will be directed by Naoyuki Kuzuya at studios feel and PRA. Kosuke Murayama (Outbreak Company) is in charge of the show's character designs, while Tsuyoshi Tamai handles the screenplay.
To date, the actresses Fighter, Paladin, and Dark Elf were announced. The roles will be filled as follows:
Fighter: Yōko Hikasa
Paladin: Kana Ueda
Dark Elf: Chiaki Takahashi
To date, one key visual was released, which you can check out below: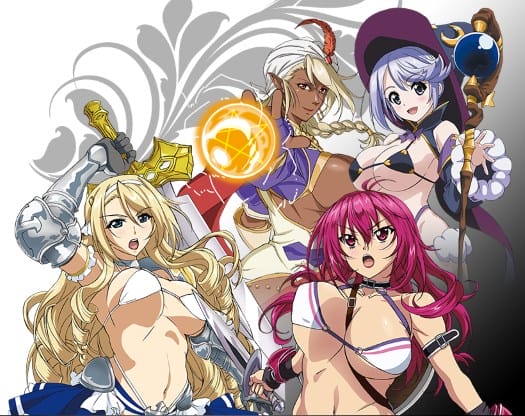 Source: Bikini Warriors Website