Is she a kid? Is she a squid? You've gotta be squiddin' me! She's both!
The latest issue of Weekly Shonen Champion confirms that Nintendo's Splatoon will receive a free costume download based on Masahiro Anbe's Squid Girl.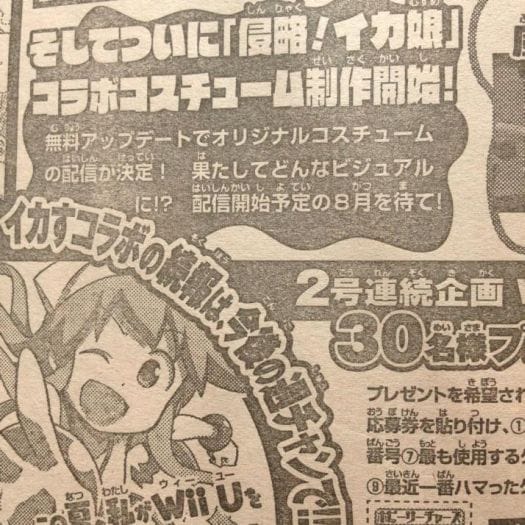 The costume will given away as a free download for Japanese fans in August. Currently, it's unknown as to whether international audiences will also receive the download.
This isn't the first time the ink-redible emissary from the sea has crossed paths with Nintendo's Inklings. The squiddin' sentries also met in a crossover event between Weekly Shonen Champion and gaming mag Famitsu.
Anbe drew a series of images that feature the titular Squid Girl going toe-to-toe against the Inklings in a Turf Battle. You can check out the images below:
Fans who want to see what the squiddin' fuss is about can watch both seasons of Squid Girl on Crunchyroll.
Source: Esuteru