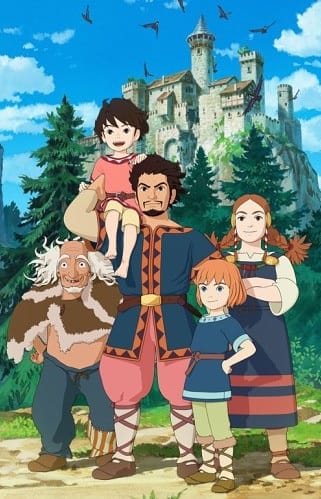 Ronia's getting ready to steal the hearts and minds of everyone she comes across.
The Astrid Lindgren Company and Studio Ghibli are seeking to reach a global audience with Ronia The Robber's Daughter. The two companies partnered with London-based consultancy firm Serious Lunch, who will manage the roll-out of the property. All three parties aim to secure English-language broadcast partners across the globe, in regions outside of Japan and Scandinavia.
Ronia The Robber's Daughter is an adaptation of Swedish author Astrid Lindgren's children's fantasy novel of the same name. The series, which was a co-production between Studio Ghibli and Polygon Pictures, was directed by Goro Miyazaki. Character designs were provided by by Katsuya Kondo (Ponyo, From Up On Poppy Hill).
Ronia The Robber's Daughter premiered on Japan's NHK network during the Fall 2014 anime season, and ran for 26 episodes in total.
Source: Crunchyroll