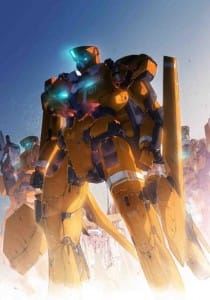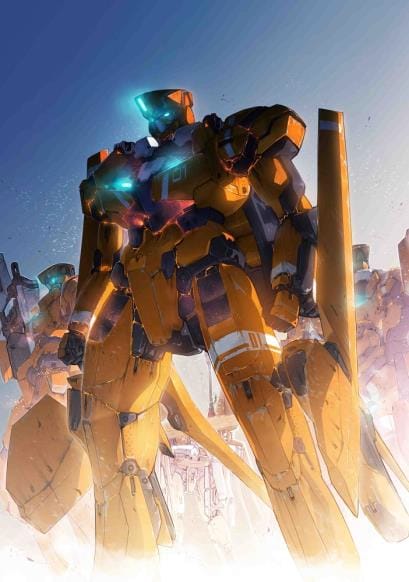 Will Aniplex be able to take Aldnoah's release from Zero to hero?
Last night, Aniplex of America revealed the details of its home video release for Aldnoah.Zero season 1. The 12-episode season will be released across two volumes, which will include both the original Japanese subtitled audio, as well as an English dub.
In addition, Aniplex revealed the cast for the show's English dub.
Inaho Kaizuka: Max Mittelman
Slaine Troyard: Zach Aguilar
Asseylum Vers Allusia: Erika Harlacher
Rayet Areash: Cristina Vee
Inko Amifumi: Erica Mendez
Calm Craftman: Bryce Papenbrook
Nina Klein: Christine Marie Cabanos
Okisuke Mikuni: Bobby Thong
Yuki Kaizuka: Erica Lindbeck
Koichiro Marito: Matt Mercer
Soma Yagarai: Ethan Murray
Darzana Magbaredge: Julie Ann Taylor
Kaoru Mizusaki: Trina Loo
Eddelrittuo: Sandy Fox
Cruhteo: Lex Lang
Saazbaum: Kirk Thornton
Trillram: Todd Haberkorn
Vlad: Patrick Seitz
Kisaki Matsuribi: Kyle McCarley
Yutaro Tsumugi: Lucien Dodge
Shigo Kakei: Alan Lee
Femieanne: Carrie Keranen
John Humeray: Ben Diskin
Orlane: Mela Lee
Rayregalia Vers Rayvers: Geoffrey Chalmers
The dub itself is being produced by Bang Zoom!
The first volume will hit retailers on July 21, while the second will be released on October 27. Pre-orders for both volumes kick off on June 8. Each volume will be released as a Blu-Ray limited edition, as well as a standard edition DVD. The Blu-Rays will carry a retail price of $94.98, while DVDs will be priced at $39.98.
The first Blu-ray set will include the following extras:
Textless Opening
Promo Videos
TV Spots
Count to A/Z Interview Program with cast & staff
36-page companion booklet
Collectible pin-ups
Box designed by Mecha Designer I-IV
The second Blu-Ray's extras line-up include:
Textless Endings
English Trailer
36-Page companion booklet
Collectible pin-ups
Box designed by Mecha Designer I-IV
The DVD releases will have the same on-disc extras as their Blu-Ray counterparts.
To promote the release, Aniplex will host an English dub première event at this year's Anime Expo. The first three episodes will be shown, followed by a Q&A session with Max Mittelman, Zach Aguilar, and Erika Harlacher. Aniplex of America and Bang Zoom! will also host open auditions for additional dub cast members at the con.
Aniplex and Bang Zoom! will host a second Open Auditions Kick-Off panel on July 2, where they will announce another title that will receive a dub.
Aniplex also released an English-language trailer and a cast greeting for the series:
Trailer
Cast Greeting
https://www.youtube.com/watch?v=gPC9zuM8ynA
Editor's note: This is an editorial segment, you've been warned. I've long been a critic of Aniplex of America's pricing model. Their decision to use singles, their sky-high Blu-Ray prices, and their general apathy toward the middle market never sat well with me, both as an industry watcher and a consumer.
Anyway, this new pricing scheme, where Aniplex offers a reasonably priced DVD set with the Blu-Ray offering is a welcome compromise. It lowers the price of entry for those who want to support the show, while still maintaining that super-high tier for those who just have to have the Blu-Ray.
Kudos, Aniplex.
Source: Anime News Network