In a world where tanks battle for sport, who will come out on top?
Last night, during NicoNico Live's marathon of the Girls und Panzer TV series and specials, viewers got a Panzer-sized surprise. A new, 90-second teaser for the upcoming Girls und Panzer der Film (Girls & Panzer Gekijō-ban) streamed during the presentation.
In addition, the stream confirmed that Asami Seto (Chihayafuru, Magi – The Kingdom of Magic) will lend her voice to a new character. Seto will play Kinuyo Nishi, leader of the Chihatan Academy's unit.
While the first round of ticket incentives have already gone on sale, art for the second round of incentives was made available last night during the stream. There will be a third and final round, which will be produced by the team of character designer Isao Sugimoto and series writer Reiko Yoshida.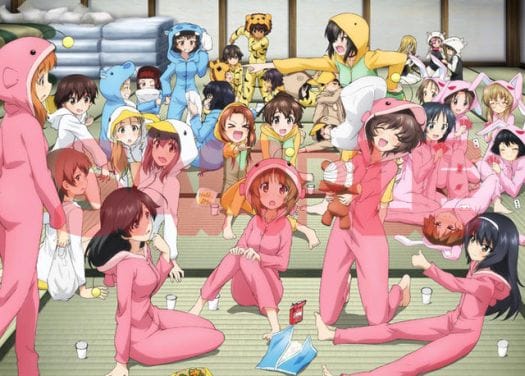 Girls und Panzer der Film (Girls & Panzer Gekijō-ban) will hit Japanese theaters on November 21. The theme song will be performed by ChouCho. Series director Tsutomu Mizushima will return to direct the film, and the entire main cast will reprise their roles in the feature.
Source: Anime News Network