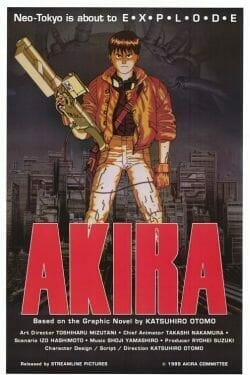 Apparently, Akira's getting a dose of Daredevil in its diet!
Earlier today, The Hollywood Reporter broke the news that Marco Ramirez was tapped to write the screenplay for Warner Brothers' love-action Akira film. Ramirez was a writer for Orange Is The New Black, and is currently working as a show runner for the second season of Daredevil.
The adaptation will be handled by Andrew Lazar and Leonardo DiCaprio's Appian Way, with Drew Crevello and Nik Mavinkurve overseeing production for Warner Brothers.
The project has bounced in and out of the headlines since Warner licensed the film rights for Akira in 2008. Since then, the film has seen numerous writers attached to the project, including Gary Whitta, Mark Fergus, Hawk Ostby, Albert Torres. Similarly, the film was originally slated to be directed by Ruairi Robinson.
The adaptation came its closest to full production in 2011, when the film was greenlit for production that would begin in early 2012. Jaume Collett-Serra (House of Wax) was pegged to direct, while actors Garrett Hedlund, Kristen Stewart, Ken Watanabe, and Helena Bonham Carter were in various stages of negotiations. Production was killed in January 2012 with Warner citing a combination of casting, script, and budgetary issues.
Last year, Collet-Serra mentioned that he was working on the project, though no real progress had actually been made since production was halted.
Source: The Hollywood Reporter