Happy Sunday, readers! It's time for the AniWeekly. This week, we're smack dab in the middle of the E3 fun! Nintendo held their World Championships tonight, Sony and Microsoft show their stuff tomorrow, and Nintendo jumps back in for a three-day marathon of coverage starting on Tuesday.
So, this time around, we'll be sprinkling a little bit of gaming fun into the news roundup. If you enjoy it, let us know! If not, well… let us know that too!
In The News
Inferno Cop is back! Kind of! Inferno Cop fans are in for a treat! A new short in the series was shown at AnimeNEXT this weekend. At the moment, details are scarce, but more episodes are in the works.
Lupin III~! Crunchyroll started streaming anime classic Lupin The Third Part II last week. The first 79 episodes are available for free streaming in both dubbed and subtitled formats.
Jojo's Bizarre Dub Premiere. Jojo's Bizarre Adventure director Naokatsu Tsuda will attend this year's Anime Expo as a guest. Even better, he'll host the show's dub première with Ben Diskin, who plays Joseph Jostar in the adaptation.
Motoko Kusanagi shows off… for about twelve minutes. Normally, we don't post teasers in AniWeekly. That said, though, we have to make an exception when the clip shown off is twelve whole minutes of a two-hour movie. The official Ghost in the Shell posted twelve minutes of the upcoming Ghost in the Shell: Shin Gekijōban to their YouTube channel.
While it's not subtitled, Kusanagi's actions speak for themselves!
https://www.youtube.com/watch?v=MIJ0AwmXGtc
That live-action Akira's back on the books. Last week, it was revealed that Marco Ramirez (Daredevil [TV]) was tapped to direct the live-action Akira film.
Don't cry until the end. Shigesato Itoi's Mother series is often regarded as a masterpiece trilogy. The series, which began on the Famicom in Japan, only saw its second installment released in North America under the title EarthBound.
Earlier today, something happened to change that. In a surprise announcement at the 2015 Nintendo World Championships, series creator Shigesato Itoi gave a few words about his experiences with the Mother series, before formally announcing that EarthBound Beginnings (formally known as EarthBound Zero among fans) would be released in the west. Even better, it's available tonight.
Transform and roll out! In an rare listing snafu by Best Buy Canada, it was revealed that Platinum Games (Bayonetta, The Wonderful 101) was working on a new game. The company is building a game based on the popular Transformers series of toys and cartoons.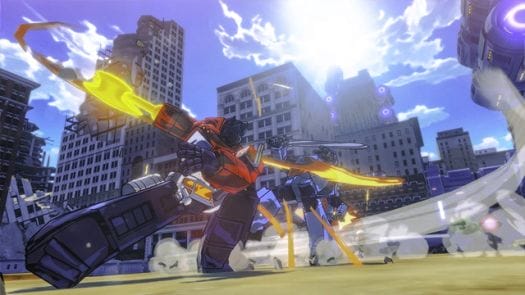 This tale is most… zesty? Zestria-y? I dunno. Bandai Namco announced that Tales of Zestiria will be released in the west this October. While the title was a PlayStation 3 exclusive in Japan, it'll also be available on the PlayStation 4 and PC when it hits stores.
From The AniBlogging Community
A not so legendary journey? Otaku Review give their thoughts on Viz Media's recent release of Shotaro Ishinomori's The Legend of Zelda: A Link To The Past. Is this a fine collection, or just a fleeting bit of nostalgia?
The convention doldrums. The first time we step into an anime con, it's a wonderland. Countless people who love what we all love, and want to spend a weekend just geeking out about anime. After a few goes around, though, the sheen does wear off for a number of people.
Tom at Nigoraimasen! explains his experiences on that enthusiasm drain.
More than a phase? It's a fairly common occurrence. Folks get into anime or manga, totally geek out over a few of the most popular titles, then eventually "grow out" of the medium altogether, seeking other experiences. Few people actually make that successful jump to life-long fandom.
Manga Therapy wrote up a fantastic article about the phenomenon, and his own thoughts on the matter. It's well worth a read!
Weekly Fun stuff!
In the spirit of E3, we'll keep with the gaming-centric theme and add a dash of humor. What happens when Link can't afford that shield he needs? Apparently, he becomes kind of a money grubbing loon.
You know, like all Hylian heroes of lore!