Nishimura's on the move!
Anime News Network reports that, as of April 15, When Marnie Was There producer Yoshiaki Nishimura is no longer part of Studio Ghibli. He began working Studio Ponoc, at new outfit that runs separately from Ghibli.
At the moment, Studio Ponoc is aiding the West Japan Railway Company's "Summer Train" campaign. The studio is producing a TV advertisement, which will be produced by Nishimura. Yoshiyuki Momose (Spirited Away, Porco Rosso) is working as director and animation director, while Yuugo Kanno (Psycho-Pass) will serve as composer and music producer.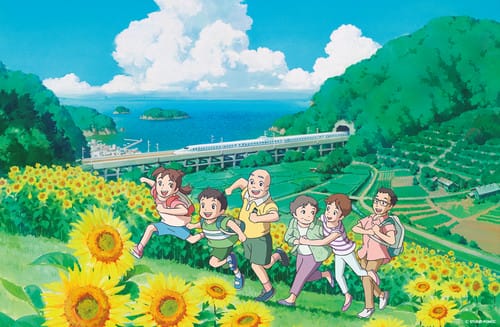 News outfit Otapol reached out to Studio Ghibli regarding Nishimura's status at the company. The studio's PR department stated that he is a member of Studio Ghibli, but "[d]epending on the [animated] work, he has handled duties as a producer, but we don't know about the future."
Source: Anime News Network