Earlier today, the official Tokuma Shoten YouTube channel updated with a new promotional video for the Ushio & Tora anime series. The 90-second teaser gives a brief preview of series opening Mazeruna Kiken (Mixing Danger) by Kinniku Shōjo Tai.
Ushio & Tora is based on Kazuhiro Fujita's manga of the same name. The series was first announced in the pages of Weekly Shonen Sunday in February. Satoshi Nishimura (Hajime no Ippo, Trigun) will helm the series, while Toshiki Inoue (Death Note, Dragon Ball, Ranma ½) handles the scripts. Character designs will be handled by Tomoko Mori, while animation will be provided by studios MAPPA and Voln.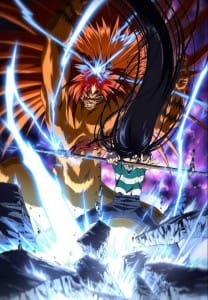 The confirmed cast for Ushio & Tora is as follows:
Ushio Aotsuki: Tasuku Hatanaka
Tora: Rikiya Koyama
Yū Hiyama: Aki Toyosaki
Hyō: Daisuke Namikawa
Shigure Aotsuki: Keiji Fujiwara
Mayuko Inoue: Kiyono Yasuno
Kyōji Atsuzawa: Masaki Terasoma
Asako Nakamura: Mikako Komatsu
Kagari: Risa Shimizu
Raishin: Shinichiro Miki
Reiko Hanyū: Yui Makino
Kenichi Masaki: Yūichi Nakamura
Saya Takatori: Yuuka Nanri
Jūrō: Yuuki Kaji
In addition, the following actors were confirmed to be attached to the series, though their roles are still unknown as of press time:
Ai Kayano
Ayahi Takagaki
Kana Hanazawa
Maaya Sakamoto
Nana Mizuki
Ushio & Tora will hit Japanese TV on Tokyo MX on July 3.
Source: Tokuma Shoten YouTube Channel