The sister's a devil, but the info-dump is truly heavenly!
Earlier today, the official The Testament of Sister New Devil anime website updated with a veritable treasure trove of information. The first key visual and promotional video for the show's second season were uploaded, along with an updated list of cast and crew working on the project.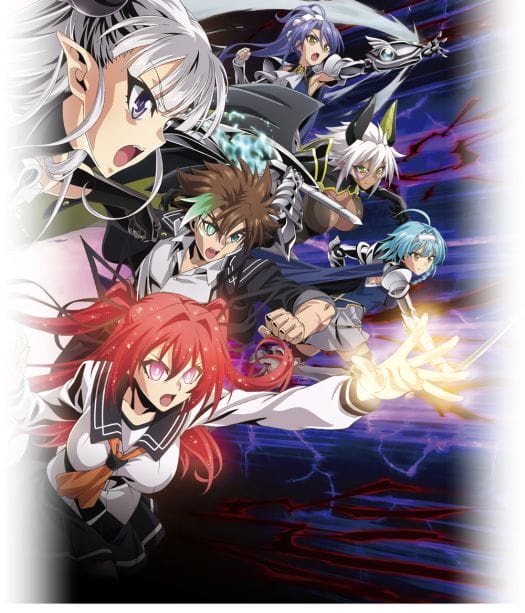 The Testament of Sister New Devil BURST will be directed by Hisashi Saito (Haganai) will direct the series at Production IMS. Characer designs will be provided by Yoshihiro Watanabe (Heaven's Lost Property), while the team of Sumio Uetake (Angel Heart, Burn-Up Scramble) and Takao Yoshioka (Elfen Lied) will handle the scripts.
The full cast list is as follows:
Basara Tōjō : Yūichi Nakamura
Mio Naruse : Ayaka Asai
Maria Naruse : Kaori Fukuhara
Yuki Nonaka : Sarah Emi Bridcutt
Jin Tōjō: Keiji Fujiwara
Chitose Hasegawa: Yuu Asakawa
Yahiro Takigawa: Tomokazu Sugita
Kurumi Nonaka: Iori Nomizu
Zest: Seiko Yoshida
Mamoru Sakazaki: Kenjiro Tsuda
Leohart: Kazuyuki Okitsu
Ramsus: Tesshô Genda
Lukia: Hibiku Yamamura
Liala: Kikuko Inoue
Ramsus, Lukia, and Liala are new additions to the series.
The Testament of Sister New Devil BURST is slated to hit Japanese TV this October.
Don't worry, we haven't forgotten the promo video! You can check it out below.
Source: Anime News Network