https://www.youtube.com/watch?v=Ajmp27bBM8o
Earlier today, the official Non Non Biyori website updated with a two-minute promo video. The teaser features a number of landscape shots and footage of the four leading ladies splied together, with the show's background music tracks supporting that generally laid-back atmosphere of the Japanese countryside.
The site also noted that an original promotional poster will be displayed at over 100 train stations across the country, starting June 26.
Non Non Biyori Repeat will begin airing on July 6, with the full premiere schedule as follows:
TV Tokyo: 7/6/2015, 26:05~ (7/7/2015, 2:05AM)
TV Aichi: 7/6/2015, 27:05~ (7/7/2015, 3:05AM)
TV Osaka: 7/8/2015, 26:35~ (7/9/2015, 2:35AM)
AT-X: 7/9/2015, 23:00~ (7/9/2015, 11:00PM)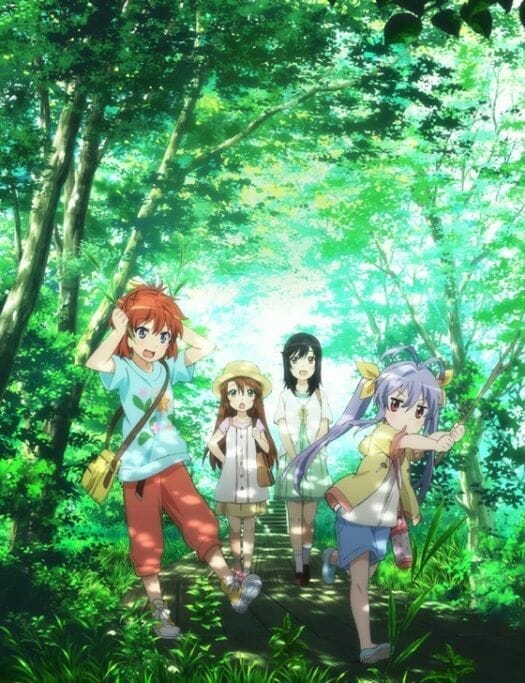 Non Non Biyori Repeat is a sequel to 2013 series Non Non Biyori. The series was greenlit for production in April 2014 and, in the months that followed, we reported that the staff and main voice talent from the original series would return for Repeat.
The confirmed staff is as follows:
Director: Shinya Kawamo
Series Composition: Reiko Yoshida
Script: Reiko Yoshida, Fumihiko Shimo, Yuka Yamada
Character Design: Mai Otsuka
Chief Animation Directors: Mai Otsuka, Yuki Imoto
Color design: Miyuki Kibata
Background Art: Kusanagi
Art Director: Anna Ooizumi (Kusanagi)
Music: Hiromi Mizutani
Music Production: Lantis
Animation Production: SILVER LINK
The returning voice talent includes:
Natsumi: Ayane Sakura
Komari: Kana Asumi
Renge: Kotori Koiwai
Hotaru: Rie Murakawa
In addition, to today's promo video, two other video teasers and a trio of key visuals were uploaded, which you can check out below.
Key Visuals
Promo Video 1
Promo Video 2
Source: Non Non Biyori Repeat Website