Host: John Carroll ( @Toshanshuinla on Twitter)
Some of you may know John from his hockey articles and podcasts at Jewels From The Crown. In addition to his love for hockey, though, John has a passion for the Japanese pop music scene. The depth of his knowledge on the topic made him eminently qualified to run the Japanese Indie Music panel at Animenext. Being a music fan myself, I stopped in to check out the presentation and I'm glad I did. Here's the music he presented, with a few bonus tracks thrown in.
We'll open up with Kyuso Nekokami with Bibitta
The cornered rat might bite a cat, but I'm still betting on the neko. Kyuso Nekokami has an interesting history. They were a group of musicians who couldn't find gainful employment, so they decided to start a band together. The group made its début with its release of the EP We Are Indies Band!!.
The track was so successful that Victor Entertainment signed Kyuso Nekokami, and they have since followed up with Change the World and Happy Ponkotsu Land.
A slew of music from Kyuso Nekokami is available on YouTube, as well as other sources.
That said, though, it was time to leave the cat gods behind, to chill out a sampling of songs from Frederic and Oddloop
Oddloop's video certainly had potential for a few great outtakes, though I guess we'll never know if that was the case.
Frederic, though, has some funny stories. My favorite is that Kaz, the group's drummer, once lost the band's equipment during a tour after getting seriously drunk and forgetting where he had parked.
While the group doesn't have the presence to warrant a full page on Wikipedia, the group's discography is available through retailers like CDJapan. And, of course, they too have tons of music available on YouTube.
Next on the playlist was electro-rap group Charisma.com (DJ Gonchi, MC Itsuka), with Hate.
I can't stress enough how savage Charisma.com are. Their interview with music site Noisey is something to behold. Go. Check it out. We'll be here when you get back. If you need a sample, we've got you covered:
Noisey: Itsuka, do people often tell you they find you scary?
Itsuka: Yes, lots of people find me scary. That's because I say what I really think, and most people keep it to themselves. But if you do that you'll never be close—you can only build up trust with someone if you're honest with them.
Charisma.com quickly followed up their release of Hate with George,  which led to EP Ai Ai Syndrome.
https://soundcloud.com/ainowakusei/charisma-com-george
They cut their first album, DIStopping, last year:
And currently they have a second album, OLest, on the way:
MC Itsuka also works on a side project, called Meliyas♀. Her first album, Majo LP, hit retailers last November.
If you find you have a passion for Japanese rap music, UK music site Complex maintains a solid list to help newcomers find a few quality artists.
Moving right along we have Nacano:
I'll admit that Nacano have never done anything for me. Having said that, if you like this:
Their full album, Gastronomy, will certainly deliver more of what you're craving. As for the group's history, Tower Records provides a fantastic reference.
In other news, Tower Records is still alive and well, maintaining a thriving presence in Japan. Yep, I'm as shocked as you are.
Next on the playlist was Good Morning America, with Catch and Release.
Good Morning America is a group that clearly enjoys working with color. It's reflected in both their videos, and their album covers:
Good Morning America was followed by Sakanaction, with Hasu no Hana
Yep, they're another indie band that signed with Victor Entertainment. Good eye, Victor.
Sakanaction were actually signed with Victor Entertainment's Babestar label before being moved up to the core brand. The group has been working for over a decade, and boasts a solid discography.
My favorite from them is their second single:
In the mood for a bit more pop-rock? Here's Keytalk, with S.H.S.S.:
I'd like to note that Keytalk boasts one of the best produced music videos I've ever seen (and some killer guitar riffs) in Oukaranman.
Editor's note:Clearly, the anime world agrees. Oukaranman was used as the opening theme for Rin-Ne.
If you want to check out their discography, here you go.
Next in the lineup was Shishido Kavka (spelled Kafka on YouTube), with Ravukorida:
How did the drummer manage to avoid the fashion disasters that claimed the rest of the band? Well, it's because it's her show:
In addition to her solo albums, Shishido Kavka will release a collaborative single called K5 in the near future.
Next up was Haku, with Dye it White. The group's been staggeringly prolific in recent years.
Haku is currently on tour to support their upcoming EP, I Hear You. A sample of their latest single, Happiness, is available on the group's website, as well as, you guessed it, YouTube.
Haku are clearly fans of EPs. That said, though, they do have two full albums. Their first is Simulated Reality, which hit retailers in 2012: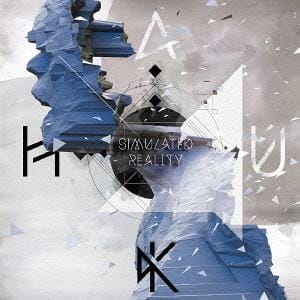 Their second album, Symbiosis, was released last April.
Next up were The Telephones, with Don't Stop The Move. Keep on Dancing!!!:
They are pretty fun live:
https://www.youtube.com/watch?v=ACGD2CRNaN4
Their discography can be found at CDJapan.
Next up are The Oral Cigarettes, with Revival Story.
They've always sounded a bit generic to me, but if you disagree, feel free to peruse their discography.
The panel closed with Tempura Kidz vs. Charisma.com with Miirakira (Mummy Killer)
For the judgmental among you, Tempura Kidz is not four cute girls and an ugly one. That's a dude. They're a group of former backup dancers who eventually made it big. You can check out their discography at Wikipedia.
I'd like to close with a video from a band that was not part of John's presentation. fusion rock group WagakkiBand will be performing at this year's Anime Expo.
For those of you who want to keep up with what's popular in the Japanese music scene, I recommend JPop Asia.
I'd like to thank John for putting together an excellent presentation of Japanese independent music scene. It's always nice to find new music to listen to and enjoy.