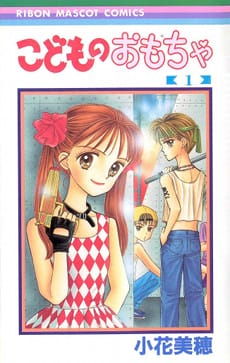 Time to get ultra-relaxed, everybody!
The latest issue of Shueisha's Ribon magazine announced that both Miho Obana's Kodomo no Omocha (Kodocha) and Koi Ikeno's Tokimeki Tonight will get new manga one-shots. Both titles will hit newsstands in the September issue, which ships on August 3.
Kodocha began serialization in Ribon in August 1994. The series ran for over four years, spanning a total of 10 collected volumes. The final chapter ran 17 years ago, in November 1998.
In 1996, the series received an anime adaptation, which was directed by Akitaro Daichi (Fruits Basket, Now and Then, Here and There), Hiroaki Sakurai (Cromartie High School), and Akira Suzuki (Ranma ½: Nihao My Concubine) at Studio Gallop. The series would go on to span 102 episodes.
In North America, TOKYOPOP published the series under the title Kodocha: Sana's Stage. FUNimation licensed the anime series in 2004, and unveiled it at the year's Anime Boston. In its general release, Kodocha was plagued with music licensing issues. Due to a number of issues, only the first 52 episodes were released in the west.
Tokimeki Tonight began its publication in Ribon in 1982. THe title would run for 12 years, finishing its run in 1994. The series returned in 1998, for a one-year run.
An anime adaptation of Tokimeki Tonight was produced, and aired from 1982 through 1983.
Source: Anime News Network