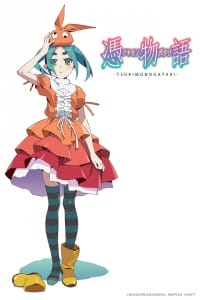 SHAFT's latest tale of the supernatural is heading to Blu-Ray in North America!
Aniplex of America announced that they will release Tsukimonogatari on Blu-Ray. The four-episode series will ship in a subtitled-only set, which will carry a retail price of $64.99.
Extra features include:
Textless Opening
Textless Ending
Promo Video & TV Ad Collection
Companion Booklet
Postcard Set
Tsukimonogatari will hit retailers on September 15. The series original aired on December 31, 2014 in Japan. Akiyuki Shimbo directed the series at SHAFT, with Akio Watanabe working on character designs.
In North America, the series is currently streaming on Crunchyroll and Hulu.