It's time to return to the distant world of Terra II.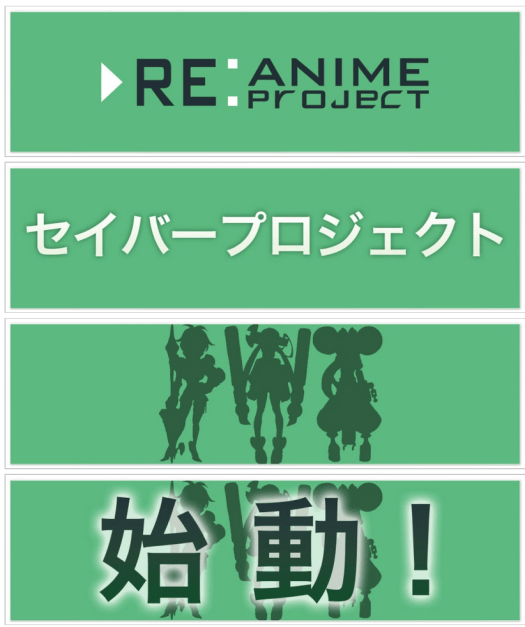 Earlier today, AIC announced that they licensed the rights to the Saber Marionette franchise. The company will use the license to produce a new anime project, known only as a Re: Anime Project. Series co-creator Hiroshi Negishi announced the news earlier today, and is listed as a representative director on the project.
セイバーマリオネットプロジェクト発表しました(再)。http://t.co/6AOW4ypelr

— ねぎし ひろし (@tsukumotakumi) July 7, 2015
Rough Translation: New Saber Marionette Project announced (again). aic-pro.com
@1i11y01 点と点を繋ぐプロジェクトなんですよw。

— ねぎし ひろし (@tsukumotakumi) July 7, 2015
Rough Translation: A new "Re:anime project" page was opened by company AIC, and lists Hiroshi Negishi as a director. I mean, he was hinting about this last May, and I didn't even know!

Well, I'm on the project, connect the dots lol
Saber Marionette first began as an OVA project in 1995. The first entry, Saber Marionette R, was a three-episode OVA that was vastly different in tone from the rest of the franchise. However, it established Lime, Cherry, and Bloodberry as central characters.
The franchise took on its most commonly recognized form with Saber Marionette J. The Saber Marionette J manga, which featured a story by Akahori, character designs by Tsukasa Kotobuki, scripts by Juuki Hanata, and artwork by Yumisuke Kotoyoshi. The series ran from 1996 through 1999, and spanned five collected volumes. Three anime series, Saber Marionette J, Saber Marionette J Again (OVA), and Saber Marionette J to X.
All three of these titles were animted by Hal Film Maker and Studio Junio. The titles were directed by Masami Shimoda, and featured character designs by Shuichi Shimamura (Honey and Clover).
Source: Otakomu