Welcome, one and all, to another installment of AniWeekly!
This week, we're beginning with a bit of somber news, though. Earlier today, Nintendo released a notice stating that CEO Satoru Iwata passed away, due to a tumor in his bile duct. He was 55.
Iwata, who helmed Nintendo from 2002 until his death, was a talented programmer, whose contributions to the industry are numerous. Iwata joined HAL Laboratory in the 1980s, where he went on to create Balloon Fight, among other games.
He was a vital member of the EarthBound development team, and his talents were used to drive untold efficiencies in Nintendo's products. For example, Iwata developed a compression algorithm that allowed Game Freak to implement the Kanto region into Pokémon Gold & Silver.
As president of Nintendo, Iwata oversaw the launches of the DS, Wii, 3DS, and Wii U.
You will be missed, Mr. Iwata. May you rest in peace.
In The News
The master returns to the director's seat. Director Hayao Miyazaki is returning to the director's chair once more. This time around, he's helming a CGI short, which will be shown in the Studio Ghibli Museum.
The dubs must flow. FUNimation announced its first round of Broadcast Dubs last week. The company will adapt Gangsta., Prison School, and Sky Wizards Academy as they air in Japan.
More Monogatari! A display at Tokyo's Shosen Book Tower revealed that an anime adaptation of Owarimonogatari is in the works. The series will hit Japanese TV this October.
Returning to Terra II. AIC announced that they've acquired the animation rights to Saber Marionette. The company is working on a new entry in the series, though we don't know much more than this. All I know, is that it'll be good to see Lime, Cherry, and Bloodberry back in action!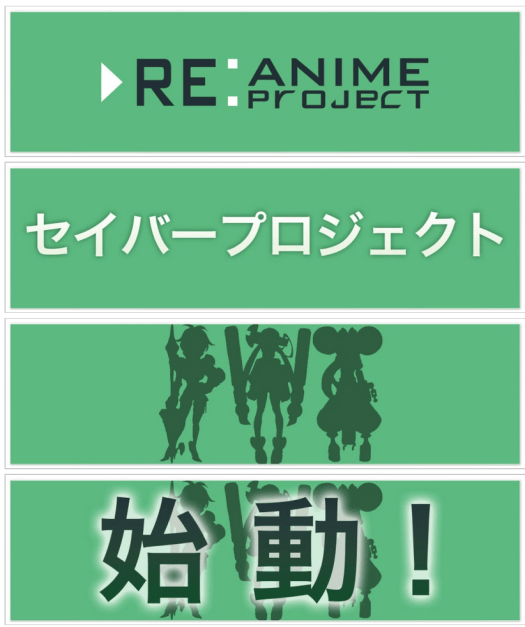 More Attack on Titan anime, heading your way! Kodansha Comics announced that they will release Attack on Titan OVA Ilse's Notebook as a bundle with the volume 17 Limited Edition. The episode will be presented in Japanese, with English subtitles.
From The AniBlogging Community
A little shameless self-promotion… This week, we have a little shameless self-promotion. We took a good, close look at the Kickstarter for Undead Darlings, a game about post-apocalyptic life and zombie waifus.
Anyway, we had a chance to talk with the folks at Mr. Tired about the project, where we talked everything from the game, to Carmen Sandiego! Best of luck to them in the latter half of the drive!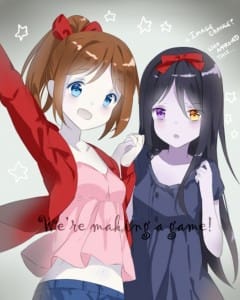 Happy 8th, Reverse Thieves! the folks at Reverse Thieves celebrated their 8th anniversary last week. This is a huge milestone, so congrats, guys! Here's to another eight!
The rise of the virtual idol. Zzeroparticle at Anime Instrumentality gives his thoughts on the IA concert at Anime Expo, and what it means for the future of virtual idols.
Gender studies, meet Gintama. Manga Therapy published a new article that dissects the concept of gender roles, against the recent "gender swap" arc of Gintama.
Weekly Fun Stuff!
Normally, we don't post fansubs, due to their whole "grey-to-black" market status. However, we felt this one was apt.
In the peak days of the Wii, Nintendo began commissioning a series of Game Center CX shorts, which would be shown on the Nintendo Channel and the 3DS eShop. One special episode saw the Kacho (Shinya Arino) playing Balloon Fight with none other than Iwata, himself. It's a fantastic watch, that really shows off the passion and warmth in Nintendo's late president.
https://www.youtube.com/watch?v=63mG4k-VIyY